---
The tension between the two countries went on another level as Russian military forces attacked Ukraine's military infrastructure and border guard units. Somewhat expectedly, the entire crypto market reacted with massive price slumps.
Reports started to emerge earlier today informing of explosions in several Ukrainian military zones as the country's president – Volodymyr Zelensky – said, "Putin has launched a full-scale invasion of Ukraine."
The leader explained that the attacks were carried on against military headquarters, airfields, and warehouses in Kyiv, Dnipro, and Kharkiv.
The Ukrainian authorities imposed martial law all across Ukraine as warning sirens were heard in Kyiv and other cities.
Although most western leaders have already lashed out against Russia's actions, including US President Joe Biden and UK Prime Minister Boris Johnson, it seems to have a little-to-know effect on Putin and his administration.
Just the opposite, as CNN provided livestream videos showing troops and military vehicles entering Ukrain through its border with Belarus.
Apart from threatening Europe's peace, these actions had an immediate adverse effect on almost all financial markets. Stock markets everywhere have dropped, and the situation in the crypto space is no different.
Bitcoin dumped from around $39,000 yesterday to below $34,500 in less than a day. Most altcoins have experienced double-digit price slumps, including Ethereum, Binance Coin, Solana, Cardano, Polkadot, Dogecoin, Shiba Inu, and many others.
The liquidations have skyrocketed to over $400 million on a daily scale and more than $300 million in the past 12 hours.
The crypto market cap is below $1.6 trillion, meaning it has declined by nearly $200 billion since yesterday.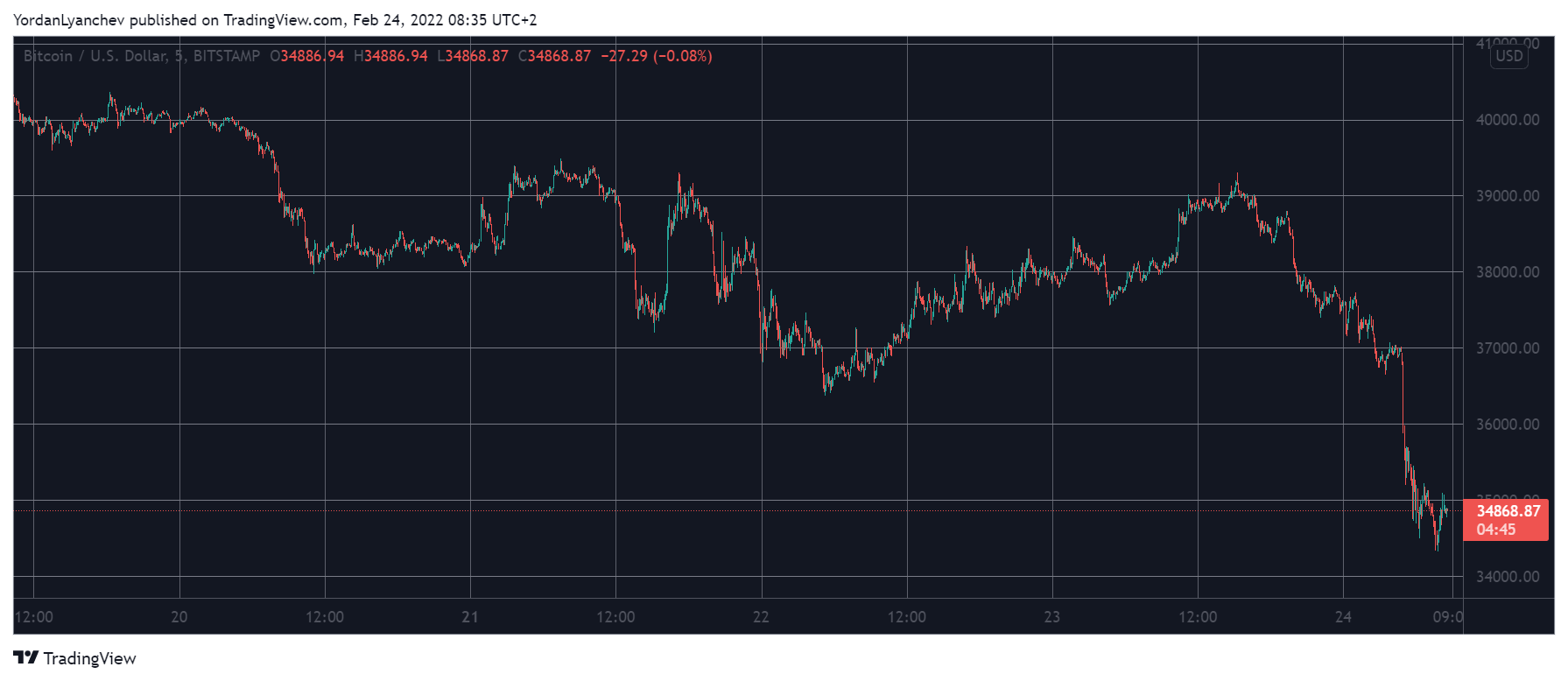 ---
---