---
The price of Bitcoin (BTC) dropped to a level not seen in more than a week on July 26, as investor jitters increased ahead of an impending interest-rate rise by the Federal Reserve (Fed).
Currently, the flagship cryptocurrency is trading below $21,000, at $20,955, down 4.26% on the day and a further 7.17% across the last week, according to CoinMarketCap data retrieved by Finbold.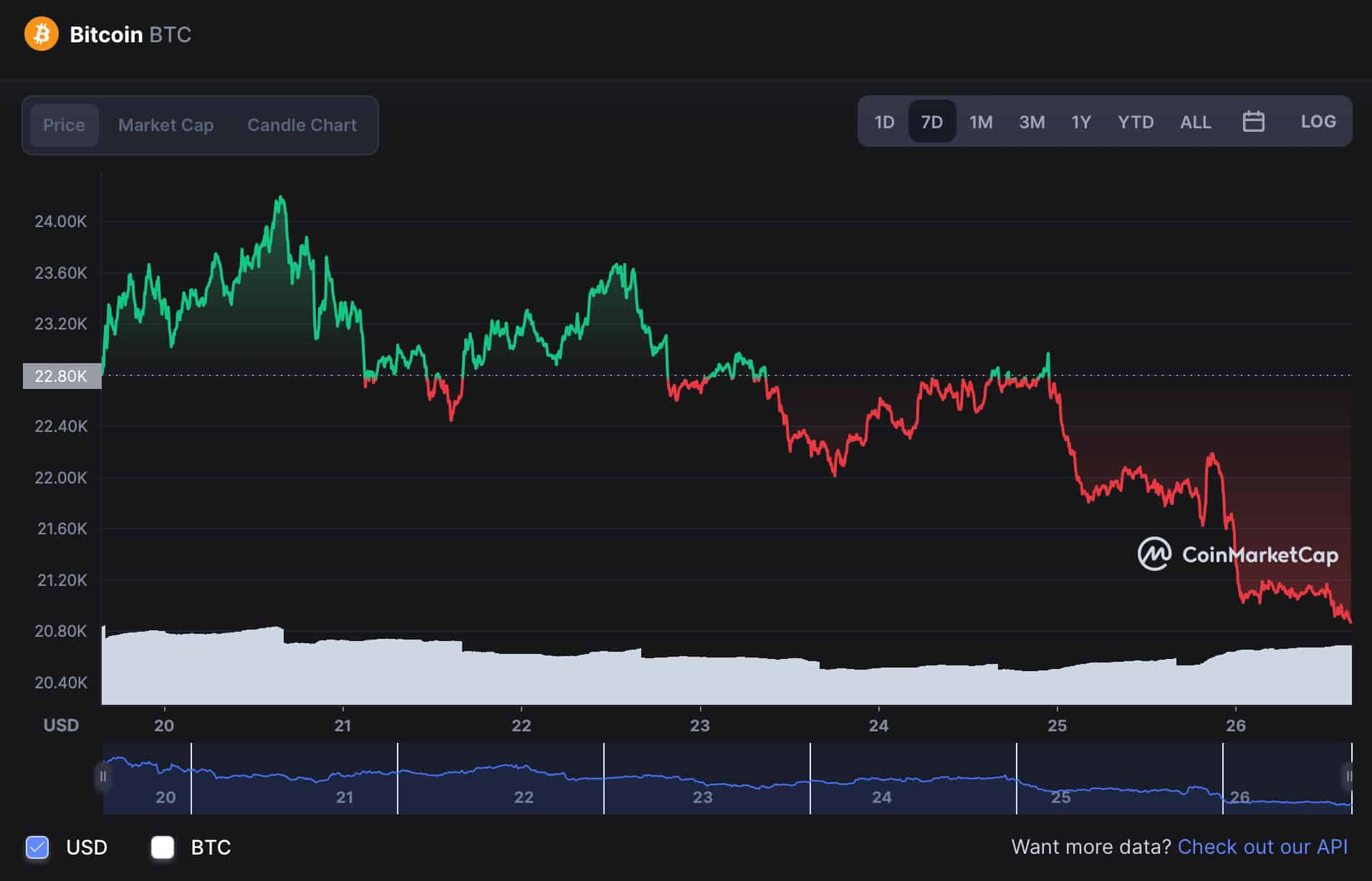 Consequently, the digital asset has a total market worth of $400.13 billion with the last time BTC had such a market cap being on July 18 over a week ago.
The decline has dampened hopes for a lasting Bitcoin recovery and reverted the token to a trading range of between $19,000 to $22,000. The anticipated 75-basis-point Fed rate hike on Wednesday, July 27, is part of a tightening cycle squeezing liquidity; consequently, investors' appetite for risk appears to be on the wane.
"We've had some stabilization over the past few weeks and that gave some folks confidence that perhaps a bottom was being put in place. We're not so convinced," Katie Stockton, co-founder of Fairlead Strategies, said on Bloomberg Television.
Fed hike may already be priced into the market
Interestingly, crypto consultancy platform Eight Global is more optimistic about the Federal Open Market Committee (FOMC) meeting on July 27. The platform noted the federal funds rate important for crypto since:
"Crypto is correlated to the stock market, and the stock market is impacted by the federal funds rate. Rising rates hurt the performance of stocks while lowering rates make stocks more interesting as investment."
Moreover, Eight Global stated an increase of 75 basis points is expected by the majority and is the most likely outcome, but this is already priced into the market.
"A 75 bps hike will either have a neutral or bullish outcome for stocks and crypto, as this has been priced in during the past weeks."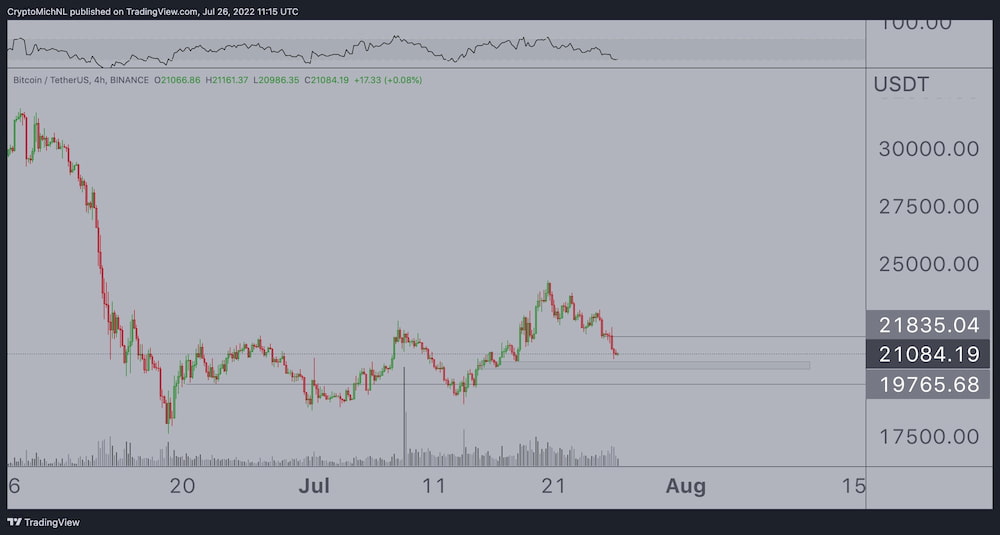 Market instability
As a result of the instability, regulatory control of the sector is becoming more strict. Coinbase, for example, is facing an investigation in the United States into whether it wrongly allowed Americans to trade digital assets that should have been registered as securities.
The background of global issues, with Russia limiting gas supplies to Europe and increasing food prices generating fears about destabilization in emerging economies, adds to the uncertainty over the route that crypto assets may take. 
Finally, another barrier for digital tokens comes from this year's performance of the US dollar relative to other major developed-market currencies.
Disclaimer: The content on this site should not be considered investment advice. Investing is speculative. When investing, your capital is at risk.
---