Finance

---
Most bitcoin mining stocks recovered in the stock market on Tuesday as the coin value rose slightly.
Bitcoin was trading at approximately $21,500 at market close, according to data from TradingView.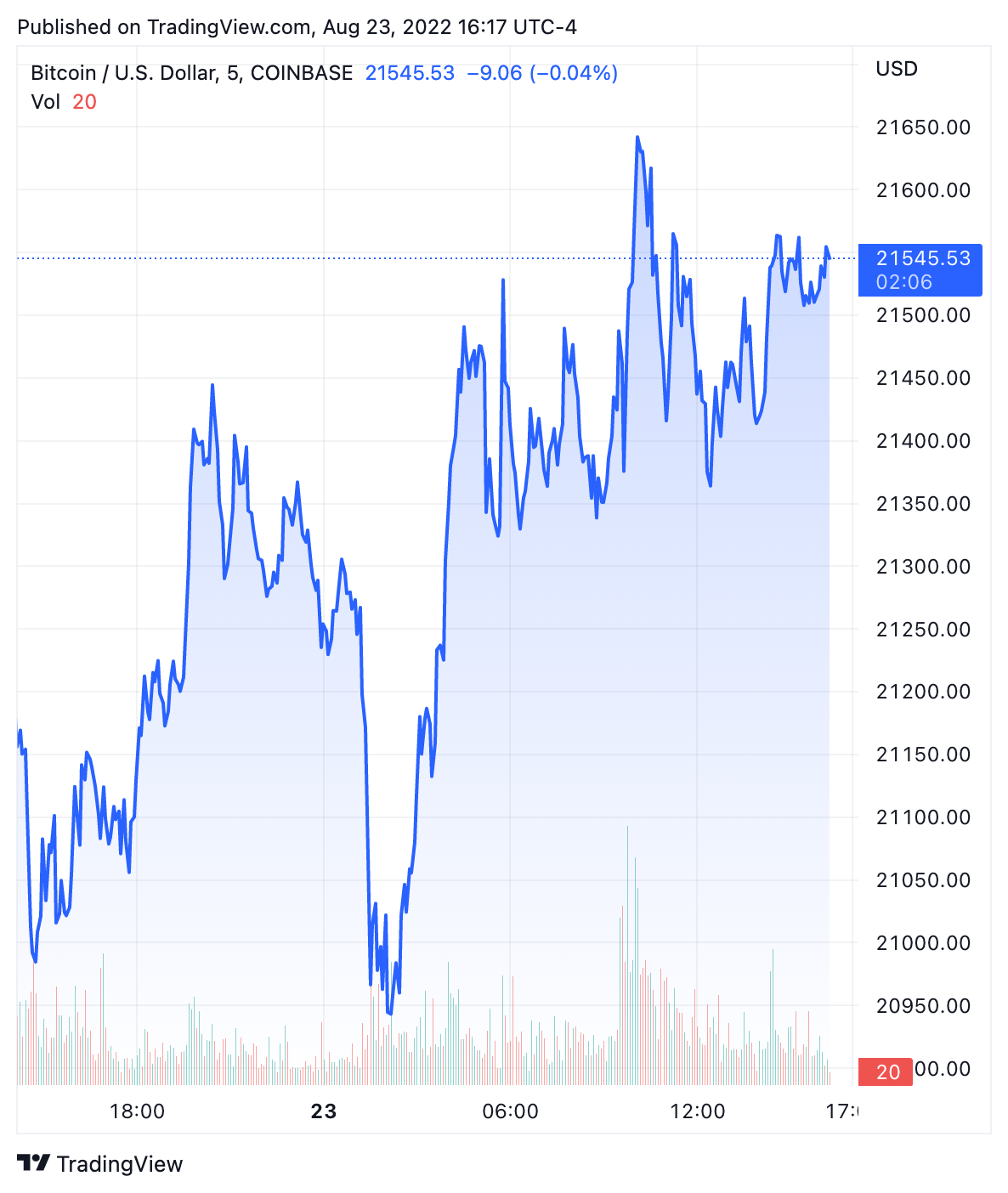 HIVE Blockchain's stock went up by 10.75% on Nasdaq, followed by Marathon (+6.03%) and Bitfarms (+5.07% on Nasdaq). On the other side, Mawson Infrastructure fell by 10.81%, Digihost by 6.20% and Cipher Mining by 3.47%.
Here's how crypto mining companies performed on Tuesday, August 23: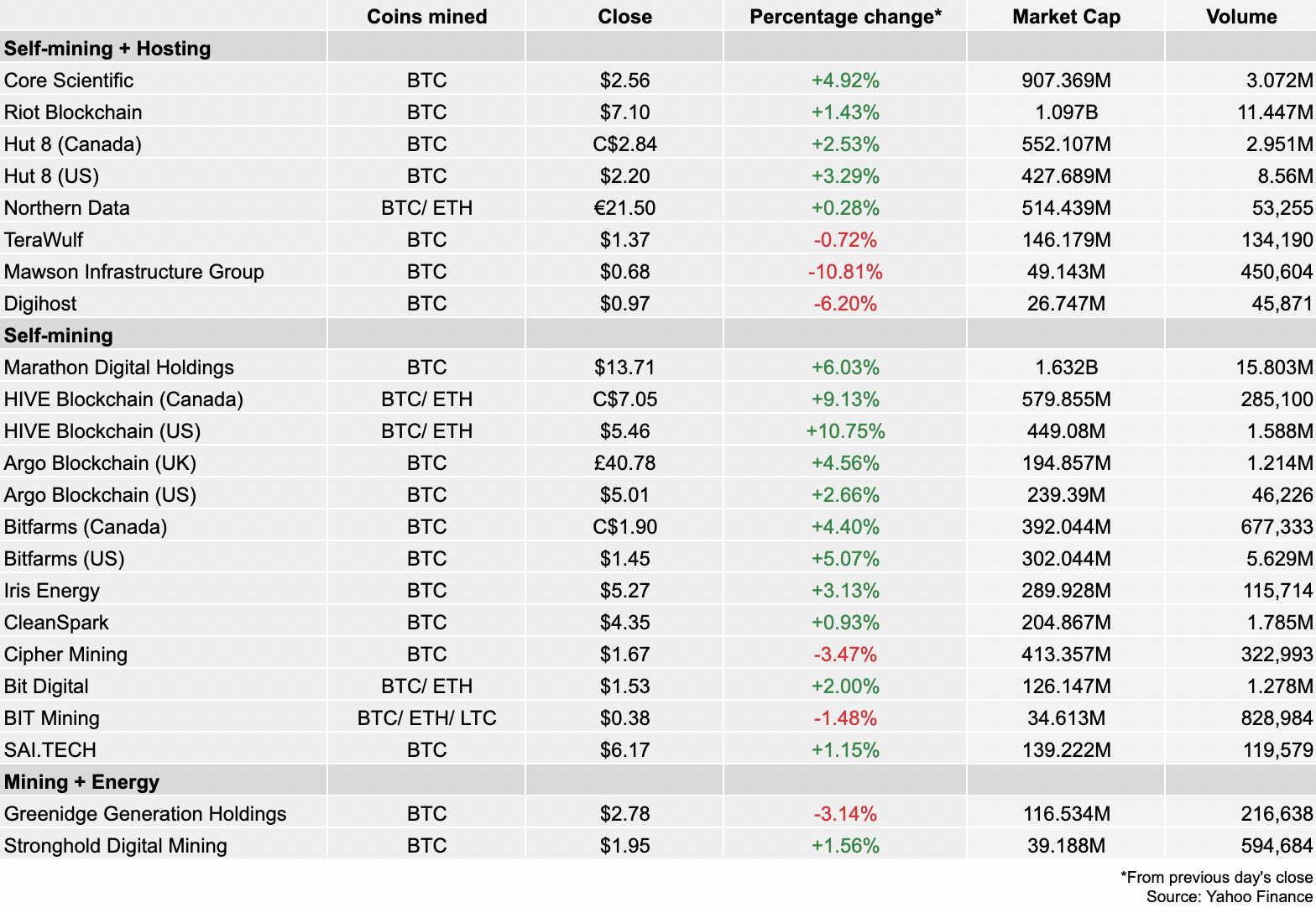 ---