---
Popular on-chain analyst Will Clemente says he's identified the new support level for Bitcoin (BTC) after the crypto market's latest Covid-induced price drop.
Clemente tells his 430,000 Twitter followers that $53,000 is the price level to keep an eye on, and it wouldn't surprise him to see the largest crypto asset by market cap tested at this support as he has yet to see any sizable flushes.
"Covid variant news isn't ideal. Yet to see any sizable amount of [liquidations] or [open interest] flush, so a wick lower is very possible.
However, STH (short-term holder) cost basis, or what I've been calling the 'on-chain bull market support band,' sits at $53,000."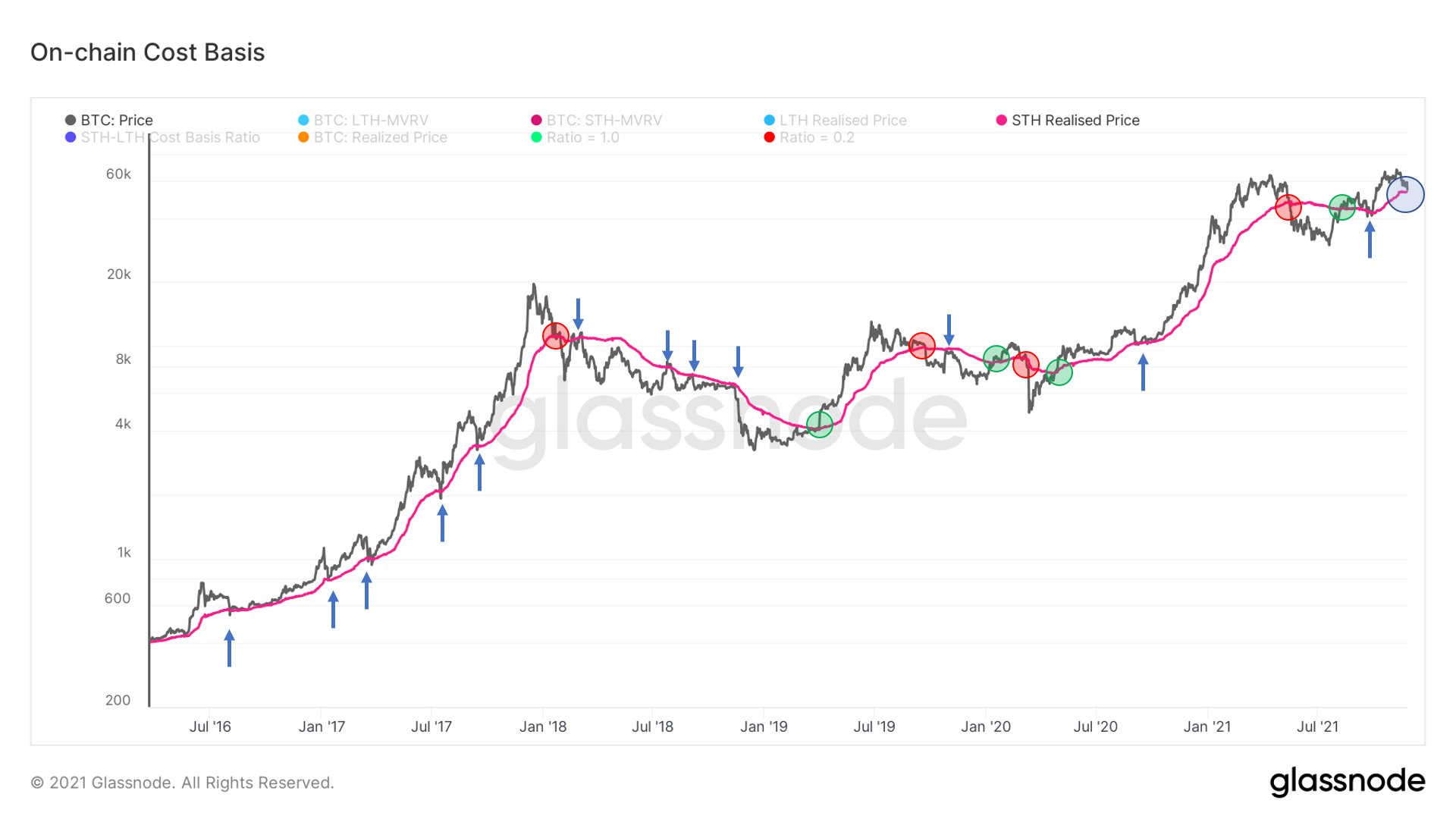 Source: WClementeIII/Twitter
Bitcoin is exchanging hands at $54,350 at time of writing, an 8.6% decrease from its 24-hour high of $59,445.
In a new Blockware Solutions Market Intelligence Newsletter blog post, Clemente says spent output profit ratio (SOPR) data shows BTC investors are not yet ready to start selling their tokens at a loss, a signal that the support band could hold. The SOPR is an on-chain metric the indicates whether BTC holders are selling at a profit or a loss.
Clemente also says that there he's seeing a pattern where strong Bitcoin holders are absorbing selling pressure from short-term holders.
"There's a clear bullish divergence between illiquid supply shock ratio and price right now. Illiquid supply shock compares liquid entities (sell 50% of the BTC they take in) and highly liquid entities (sell 75% of the coins they take in) to illiquid entities (hold 75% of the coins they take in). This means supply is moving to entities with little history of selling. If this does start to decline I will become bearish, but for now, it is continuing a steady incline."
Clemente concludes that he's still bullish on BTC despite the recent correction, but he's ready to change his stance once he sees key on-chain metrics print clear bearish signals.
"In conclusion, if we are indeed in a bull market, the asymmetry is very skewed to the upside right now. Invalidation would be starting to close below $53,000 for several days, seeing SOPR breaking below and failing to retake 1 from the underside, as well as starting to see illiquid supply shock rolling over."
---