Chainlink and Tellor prices are firm. LINK may soar to $54, while TRB is open for a potential 3X to over $160 if buyers break Q3 2021 highs.
Chainlink (LINK)
The blockchain-agnostic middleware is the most adopted oracle provider using LINK as its currency.
Past Performance of LINK
After extended periods of lower lows and sideways movement, Chainlink token prices are inching higher.
From the LINK technical analysis of the daily chart, buyers are in control, with an uptick in trading volumes despite the late NY cool-off.
Day-Ahead and what to Expect
The LINK crypto prices may clear $35 and September 2021 highs.
Besides, the November 10 bar is of high trading volumes and wide-ranging, indicating demand.
Accordingly, LINK/USDT traders may find loading opportunities and align with the emerging bullish trend.
Chainlink Technical Analysis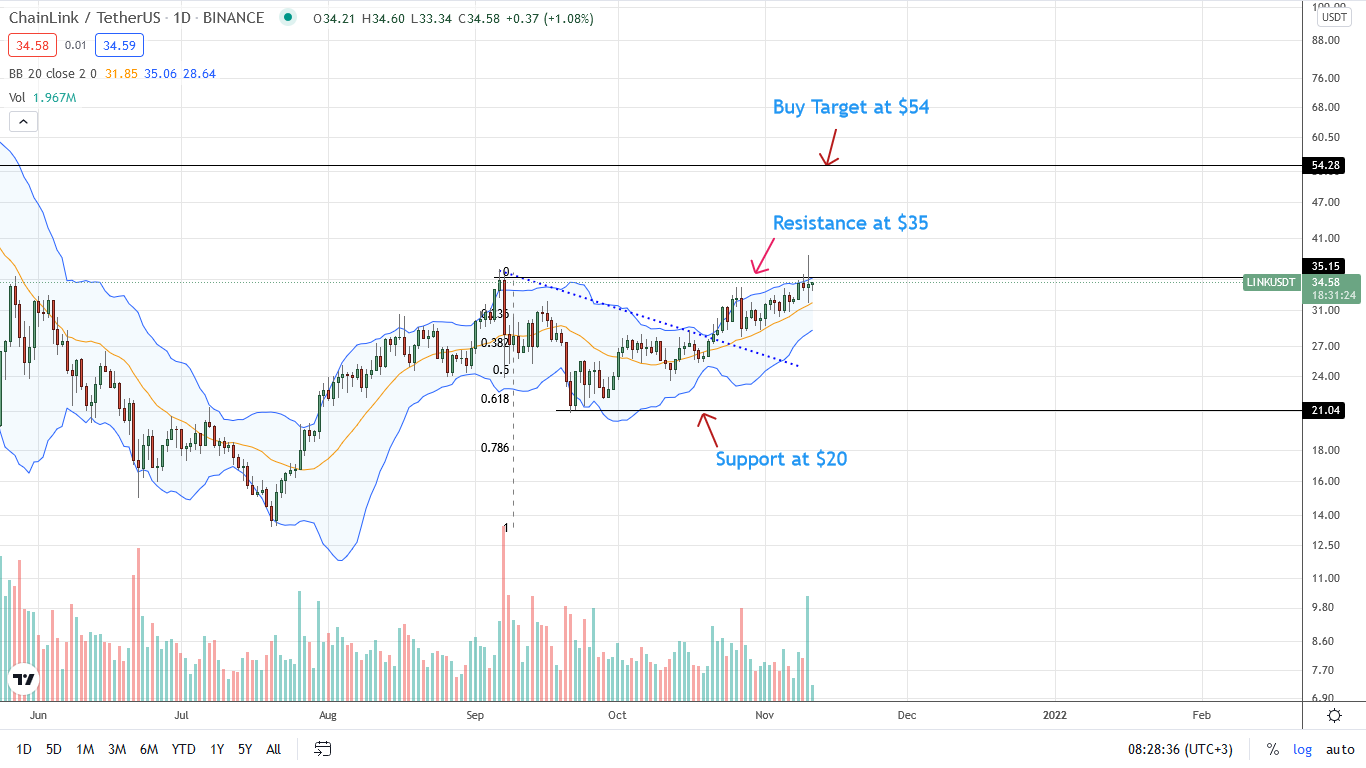 Technically, the LINK coin is bullish, reversing from the 61.8 percent Fibonacci retracement level of the Q3 2021 trade range.
As mentioned earlier, buyers may take charge in the short-term. This may enable traders to swing targeting $54—the Chainlink all-time high in the medium term.
Confidence in this panning out stems from the expansion of trading volumes at the critical reaction point, suggesting support from optimistic buyers of LINK.
Tellor (TRB)
The Oracle provider in Ethereum relies on TRB as the primary token.
Past Performance of TRB
Tellor token prices are still solid as per the TRB technical analysis of the daily chart despite losses of November 11.
Currently, the TRB crypto is pulling back from the critical resistance level. The dump is resulting in a double bar pattern that may point to a peak.
Day-Ahead and What to Expect
The reversal from the golden ratio of the Q3 2021 trade range and close above $65 may still be a reason for buyers to double down.
Presently, the first target is at $160– presenting an opportunity for TRB coin buyers. This way, they can hitch a potential 2.5X from spot rates should there be a break above Q3 2021 highs.
Tellor Technical Analysis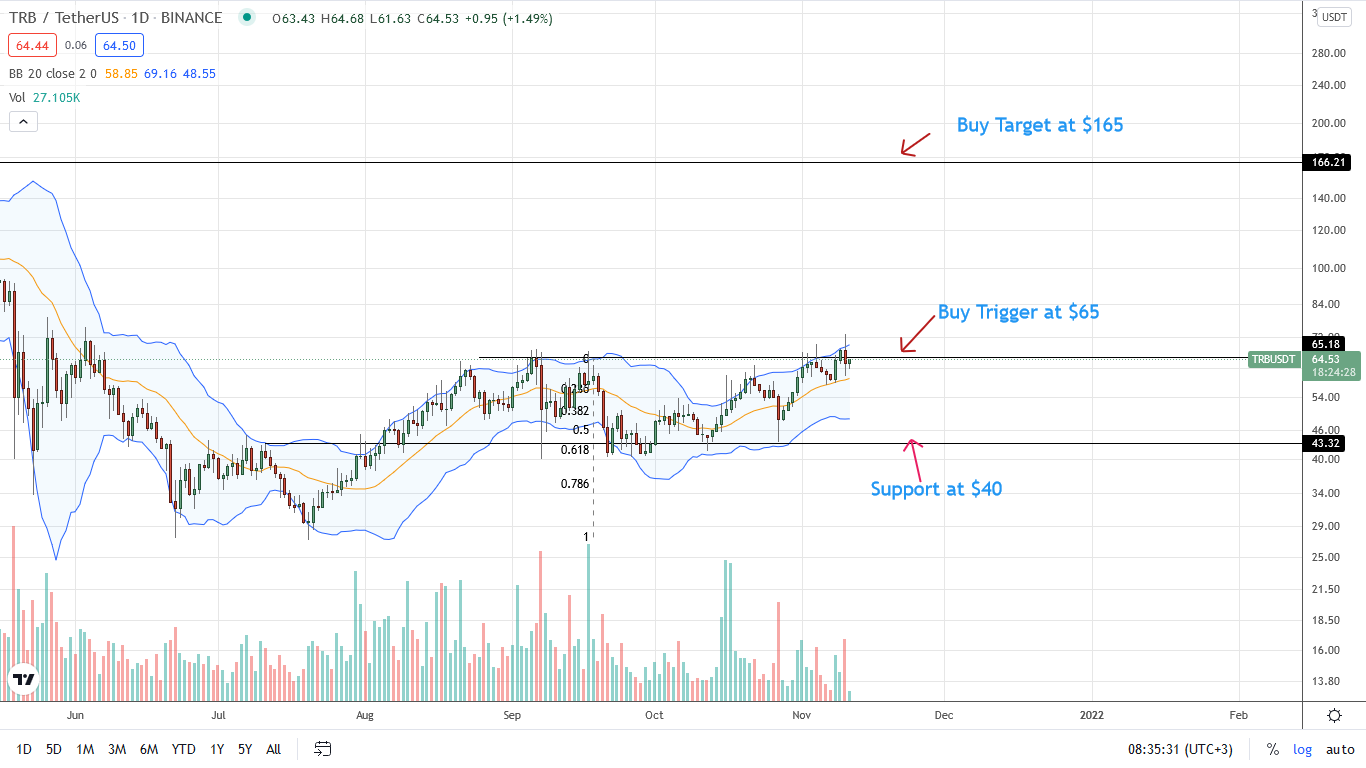 From the TRB/USDT daily chart, buyers are still in a prime position to close above $65 despite shrinking prices.
Technically, every low may offer an opportunity for TRB crypto traders to buy the dip targeting all-time highs. As such, there could be more entries at present following the correction. However, this is as long as prices are trending above $55 and the middle BB.
Notably, the middle BB is positively slanting. This is indicative of demand and fuel for a potential leg up towards 2021 highs of $160.