---
Digital asset manager CoinShares is detailing a shift in the way institutions are allocating capital to Bitcoin and the altcoin markets.
According the firm's latest report, a tidal wave of inflows triggered by the launch of the first Bitcoin (BTC) futures exchange-traded fund (ETF) in the US has evened out.
The asset manager says the crypto king saw roughly $268,000,000 in new inflows, compared to $1,450,000,000 the week before.
At the same time, CoinShares reports an increase in inflows to smart contract platforms Ethereum (ETH) and Solana (SOL).
After three consecutive weeks of outflows, Ethereum broke the streak with $16,600,000 in inflows.
Solana is also on the rise, recording more than $14,700,000 in inflows compared to $8,000,000 last week.
Polkadot (DOT) burst onto the scene, recording $6,200,000 in inflows compared to $400,000 the week before. Cardano (ADA) remained steady at $5,000,000 compared to a previous total of $5,300,000.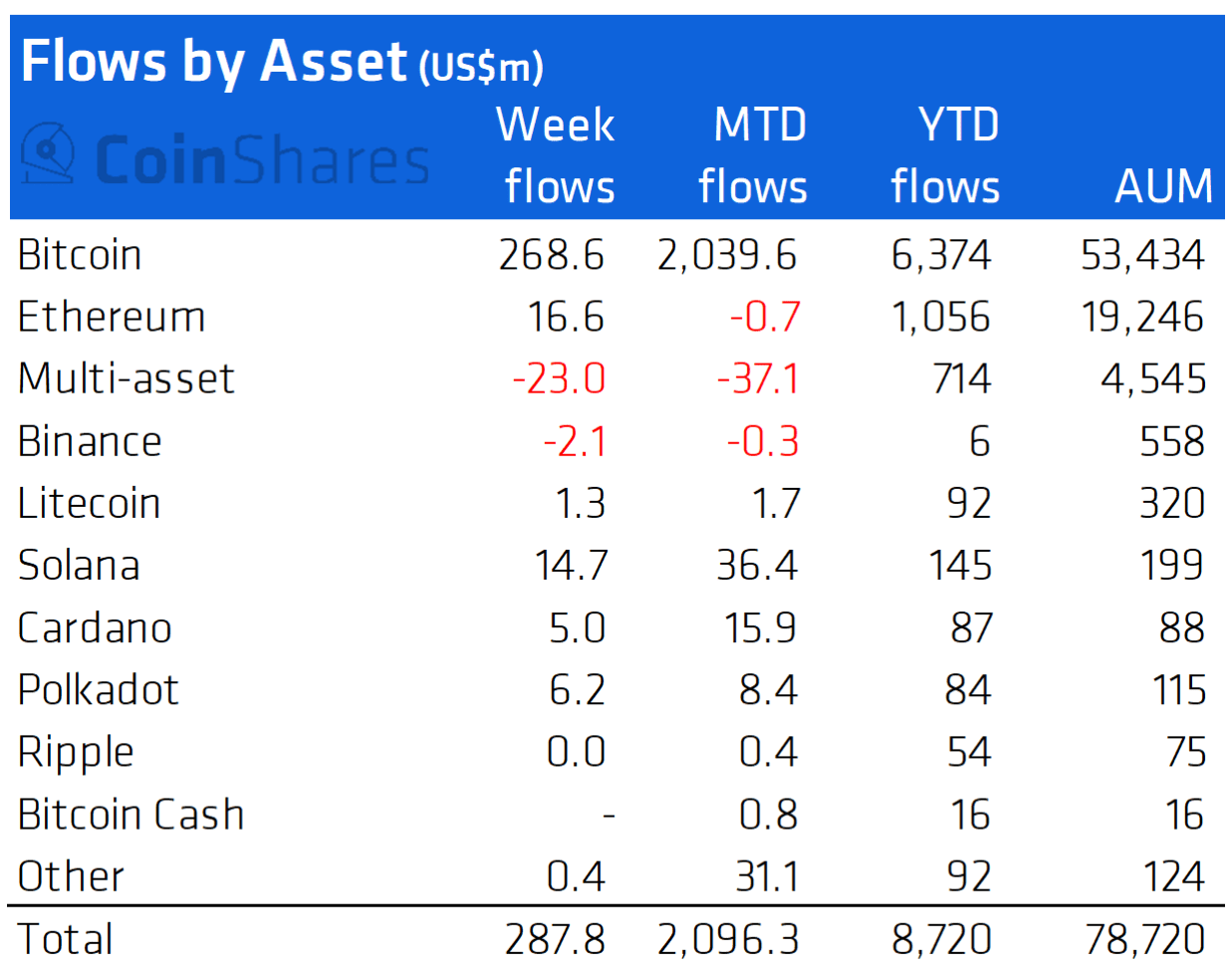 As institutions target specific altcoins, they are simultaneously pulling money away from multi-asset investment products, according to CoinShares.
"Multi-asset investment products saw outflows totaling a record US$23m, in what is now a 3-week run of outflows. We believe investors are currently preferring single-line exposure and are becoming more discerning over their altcoin exposure."
---