KAVA prices appear to be turning higher but must close above $4 for buy trend reaffirmation. Meanwhile, PancakeSwap (CAKE) buyers remain confident as long as prices are above $11.
KAVA
KAVA, the cross-chain money market, uses KAVA as the main currency.
Past Performance of KAVA
Like most crypto assets, the KAVA coin price is racing higher. Specifically, after a period of consolidation and KAVA crypto strengthening, bulls appear in control.
KAVA Technical Analysis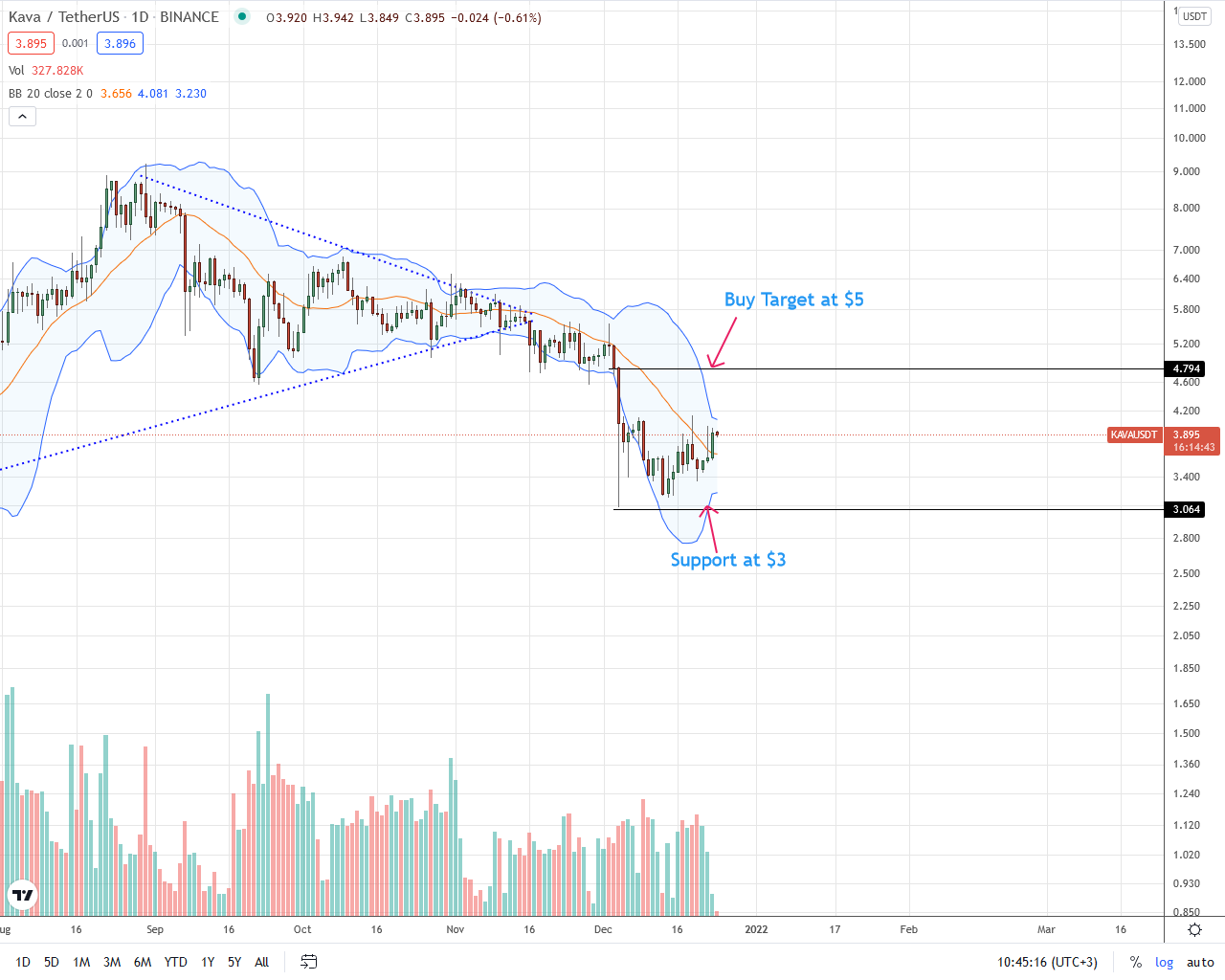 KAVA coin traders appear confident, reading from the performance in the daily chart. The break above the middle BB and the pennant in the daily chart might be a base for even more gains. However, for the KAVAUSDT uptrend to be valid, buyers must confirm December 23 gains. As such, KAVA crypto prices must close above $3.5, ideally above $4.
Day-Ahead and What to Expect
There are strong signals as per the KAVAUSDT performance in the daily chart. Still, a close above $4 is necessary for buyers to be in control. This will be a break away from the sideways movement, and higher highs relative to the lower BB traced to December 8.
PancakeSwap (CAKE)
The DEX on the Binance Smart Chain (BSC) is the largest, using CAKE for governance.
Past Performance of CAKE
The PancakeSwap coin is edging higher, shaking off bears, as per the performance in the CAKEUSDT daily chart. Notably, PancakeSwap crypto prices are building on gains made on December 14, rejecting bear attempts.
PancakeSwap Technical Analysis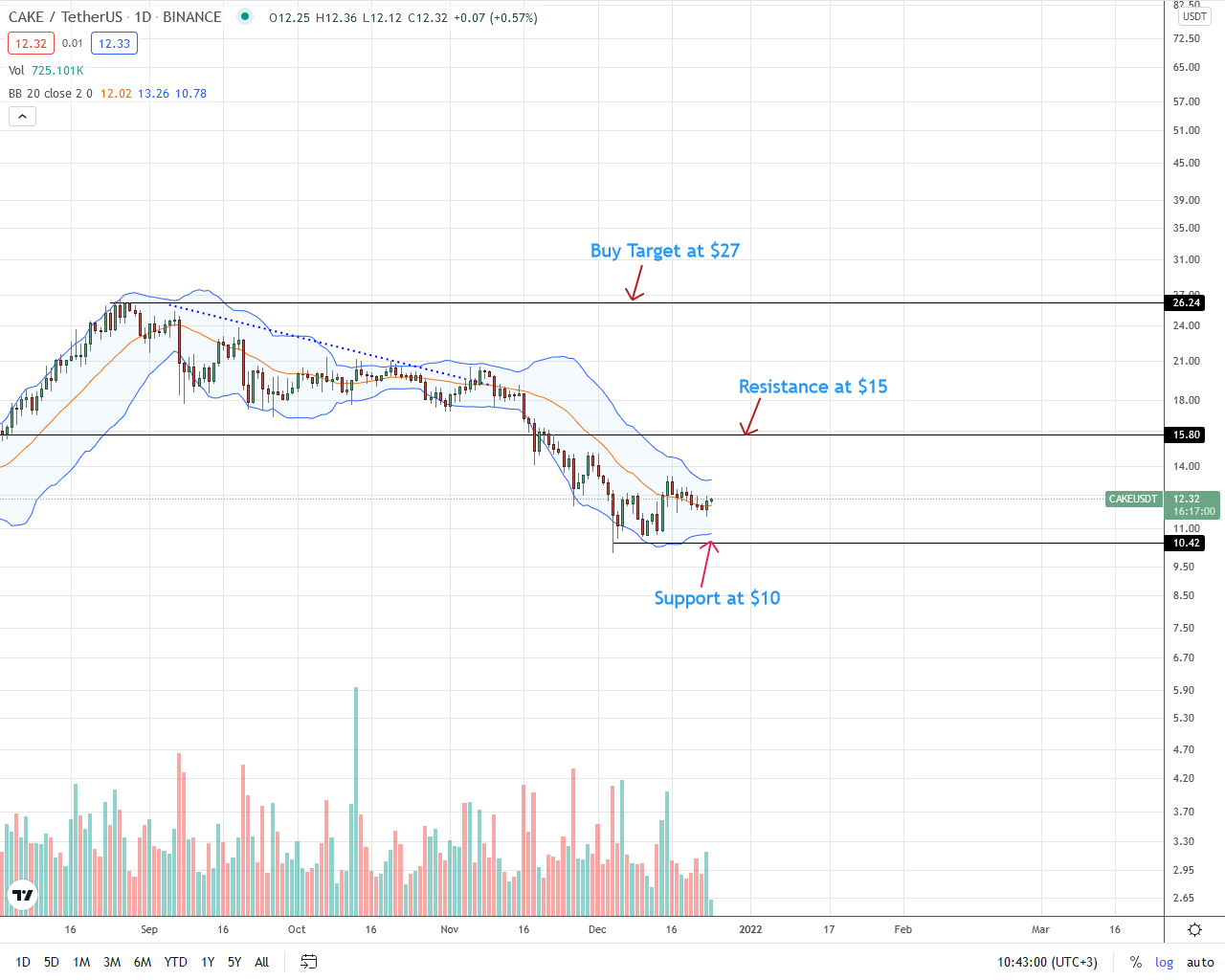 The path of the least resistance in the short-term appears northwards. Following the rejection of selling pressure on December 23, CAKE crypto buyers have the upper hand. Based on this formation, every low may be a loading opportunity for traders angling for $13.5 and later $15 in the days to come. Still, this outlook depends on whether PancakeSwap token buyers will sustain prices above $11 and $10 in the days ahead.
Day-Ahead and What to Expect
Technically, CAKEUSDT prices are in consolidation within the December 14 bull bar, a net positive. Therefore, buyers have a chance as long as CAKE coin prices are within this bull candlestick. A close above $13.5 may trigger more demand, lifting PancakeSwap coin prices back to $15.