---
A little-known crypto asset is skyrocketing after its surprise addition to the global crypto exchange Binance.
The decentralized code collaboration project Radicle (RAD) shot from $9.34 to $23.85 – a 155% price increase – after the announcement. The altcoin currently sits at $21.33.
The Radicle network serves as an alternative to GitHub by allowing developers to collaborate via smart contracts rather than relying on the permission of centralized system administrators.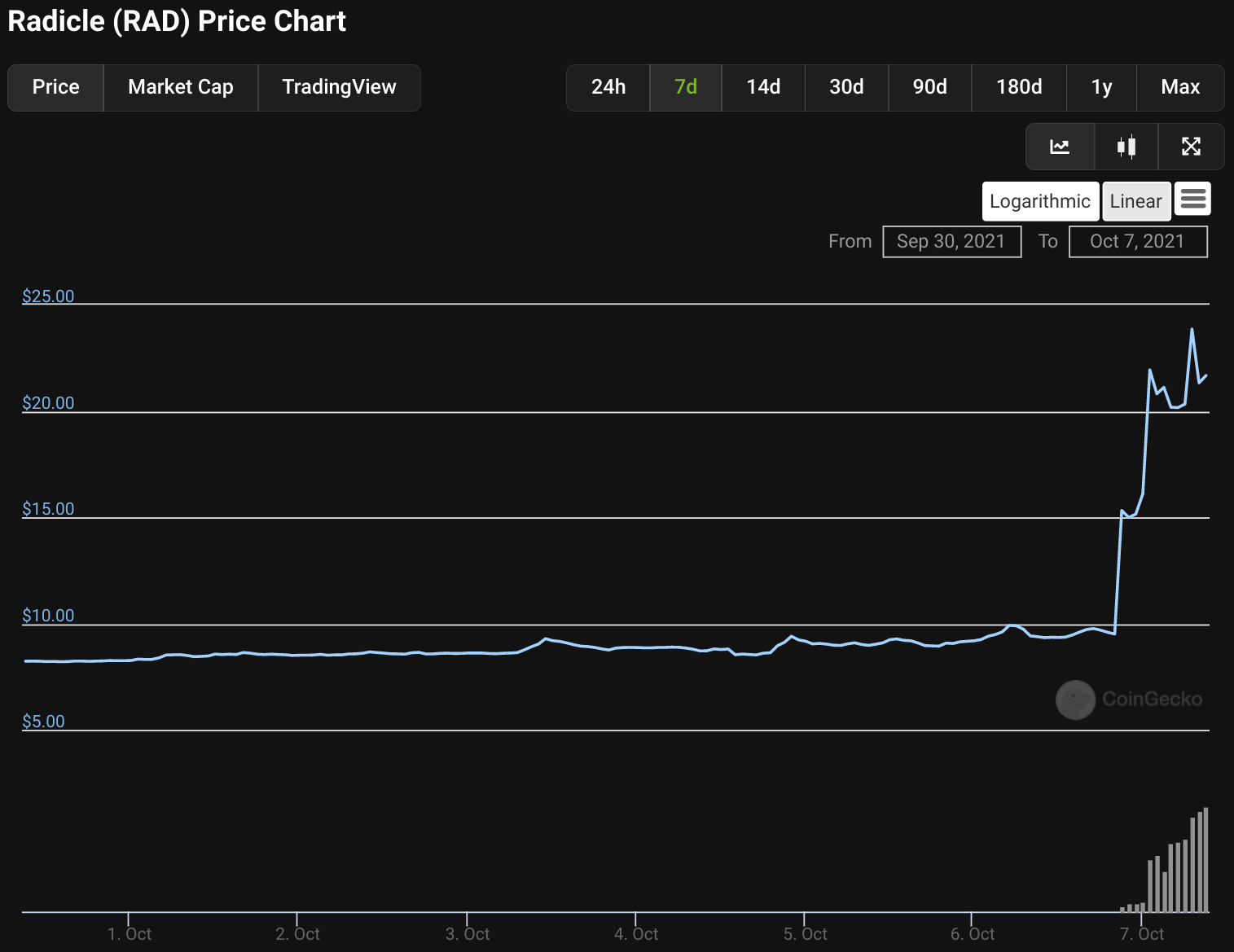 The governing RAD native token works off the Ethereum (ETH) blockchain and offers holders discounted fees and governance influence.
According to the Radicle website,
"Collaborating on Radicle is slightly different than collaborating on centralized code collaboration platforms like GitHub and GitLab.
Participants in the network share and spread data they are 'interested' in by keeping redundant copies locally and sharing, otherwise known as 'replicating,' their local data with selected peers.
The Radicle stack is open-source from top to bottom. There are no 'closed' components. Every component of the Radicle stack is auditable, modifiable, and extendable.
Radicle is based on a peer-to-peer architecture instead of a client-server model."
Binance says that RAD will be available to trade paired with Bitcoin (BTC), Binance Coin (BNB), Binance USD (BUSD), and Tether (USDT).
CoinGecko currently ranks the token at #166 with a market cap of $451,184,221. Circulating supply is 20,970,836 of a total 99,999,130.
---