THORChain (RUNE) prices have support at around $5.8 and $6.5, while Maker (MKR) is capped at $2.5k and the middle BB in the short-term.
THORChain (RUNE)
The THORChain protocol is a non-custodial cross-chain liquidity pool for users to swap their assets. The governance token of the network is RUNE.
Past Performance of RUNE
At the time of writing, the THORChain coin is up versus the USDT, adding 15 percent from this week's lows. However, the RUNE crypto is yet to conclusively close above the middle BB, a dynamic resistance level as visible in the daily chart.
THORChain Technical Analysis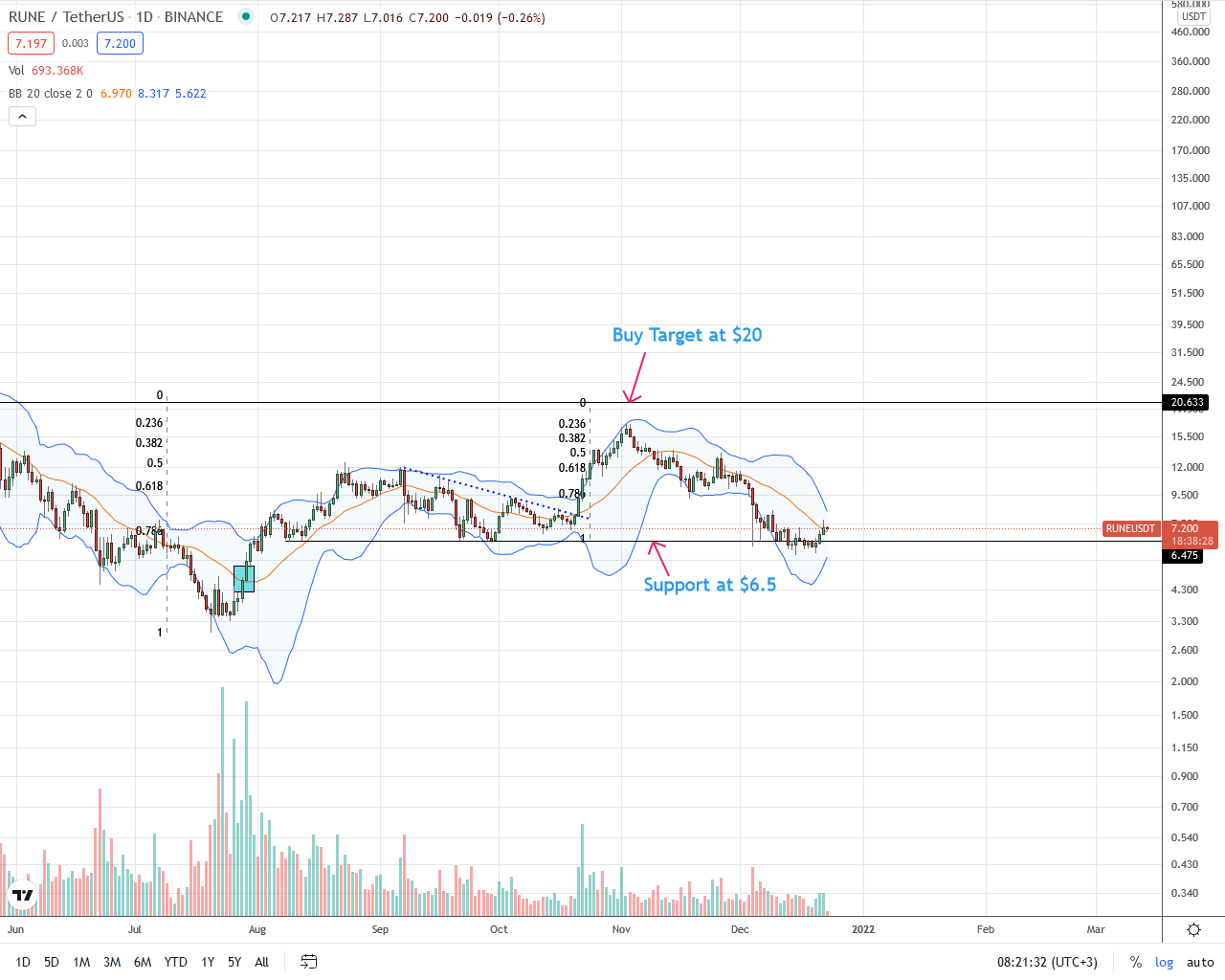 The primary path of the least resistance is southwards, given the inability of RUNE coin sellers to close above crucial liquidation levels. As it is, the primary resistance is the middle BB. As a result, a close above $8.2, especially, may draw in demand, lifting RUNE token prices towards $13 and even $20 in sessions ahead.
Day-Ahead and what to Expect
For the uptrend to be valid, RUNE buyers must build on recent gains and reject attempts of lower lows below $6.5 and $5.8—key support lines. If RUNEUSDT slides below these support points, prices could dump to H2 2021 lows of $3.3.
Maker (MKR)
The Maker protocol manages the algorithmic stablecoin DAI using MKR token for governance.
Past Performance of MKR
The Maker token price is within a bearish breakout pattern, following the drop below the broader ascending triangle on December 9. Evident from the daily chart, bears could be in control in the short-to-medium term as long as prices trend below $2.5k.
Maker Technical Analysis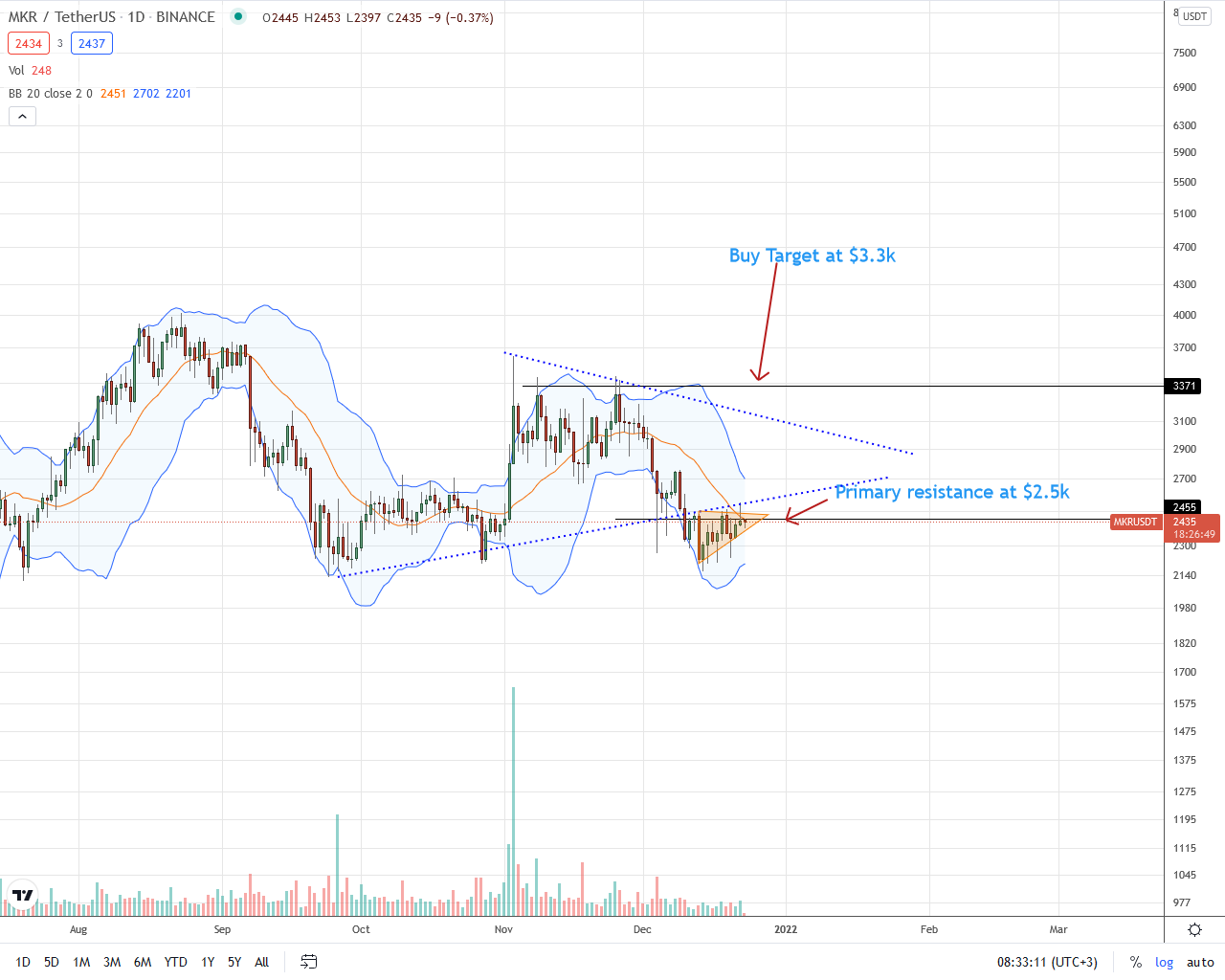 At the time of writing, the MKR coin is pulling higher, though still defined by the high volume bear candlestick of December 13. The bar's resistance is at around $2.5k—price levels in which MKRUSDT is retesting. The short-term bear trend's invalidation will be when there is a satisfactory close above $2.5k with expanding volumes, swinging back buyers into contention. If not, deeper losses from spot levels may push MKR token prices to $2.7k—December 2021 lows—doubling up as the short-term bear target.
Day-Ahead and what to Expect
Currently, MKRUSDT prices are bound between the lower BB and the middle BB, with strong resistance at $2.5k. Although there has been a bounce from recent lows of $2.1k, bulls must unwind losses to cancel the bear breakout pattern of December 9. A high volume close above $2.5k, for instance, may see MKR prices shoot to $3.3k—October 2021 highs—in the medium term.