---
DOGE cryptocurrency has been asleep for more than half a year. This volcano worked well until May 2021. However, after setting its highs from mid-May on the weekly timeframe, you can see a gradual correction in the DOGE price. During this correction, trading volumes are low and there are no signals to complete this stage in the DOGE market yet. There is one small hint. As we can see, the DOGE price is moving in a clear corrective channel of the fall. Though, in recent weeks, market participants have begun to reduce the range of price movements. Thus, the DOGE price began to be traded in a narrow wedge. It is becoming increasingly difficult for sellers to update local lows. And buyers are not ready to start the active phase of growth and buy DOGE at market prices.
https://www.tradingview.com/x/6oIv8WTi/ Therefore, in the near future we expect a shot of DOGE cryptocurrency up. The main condition for this scenario is to keep the mark of $0.1. In the implementation of this scenario, we will expect a price rebound to $0.26. However, this jump will not mean that the downward trend is over. It should be borne in mind that while the $0.26 mark under the control of sellers, the probability of a new fall wave remains high.
Technical Analysis Of DOGE On The Daily Timeframe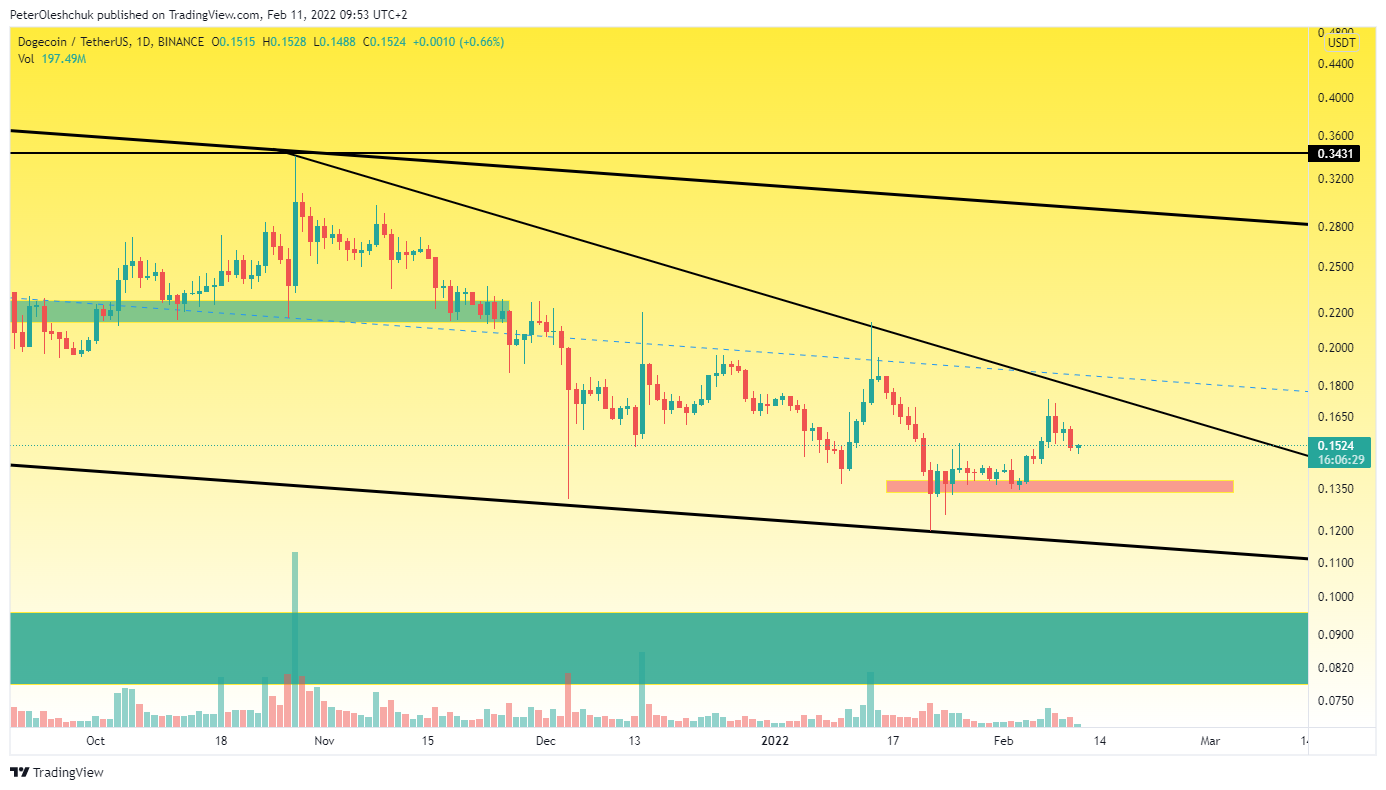 https://www.tradingview.com/x/ZtAkQYoK/ Analyzing the movement of the DOGE price on the daily timeframe, we can see that buyers have not yet been able to reach the top trend line of the consolidation wedge. Therefore, to complete their growth wave to begin with, they need to show strength in the range of $0.138. It was this range that was able to stop the fall of the DOGE  price on 22 January and change the balance of power in the market. Given the likely correction of the BTC price from the $46,000 range, it is unlikely that DOGE buyers will be able to break the consolidation wedge during this growth wave. Thus, we expect another fall wave before the likely medium-term growth of the entire cryptocurrency market, including DOGE.
The DOGEBTC Price Stopped At A Crucial Point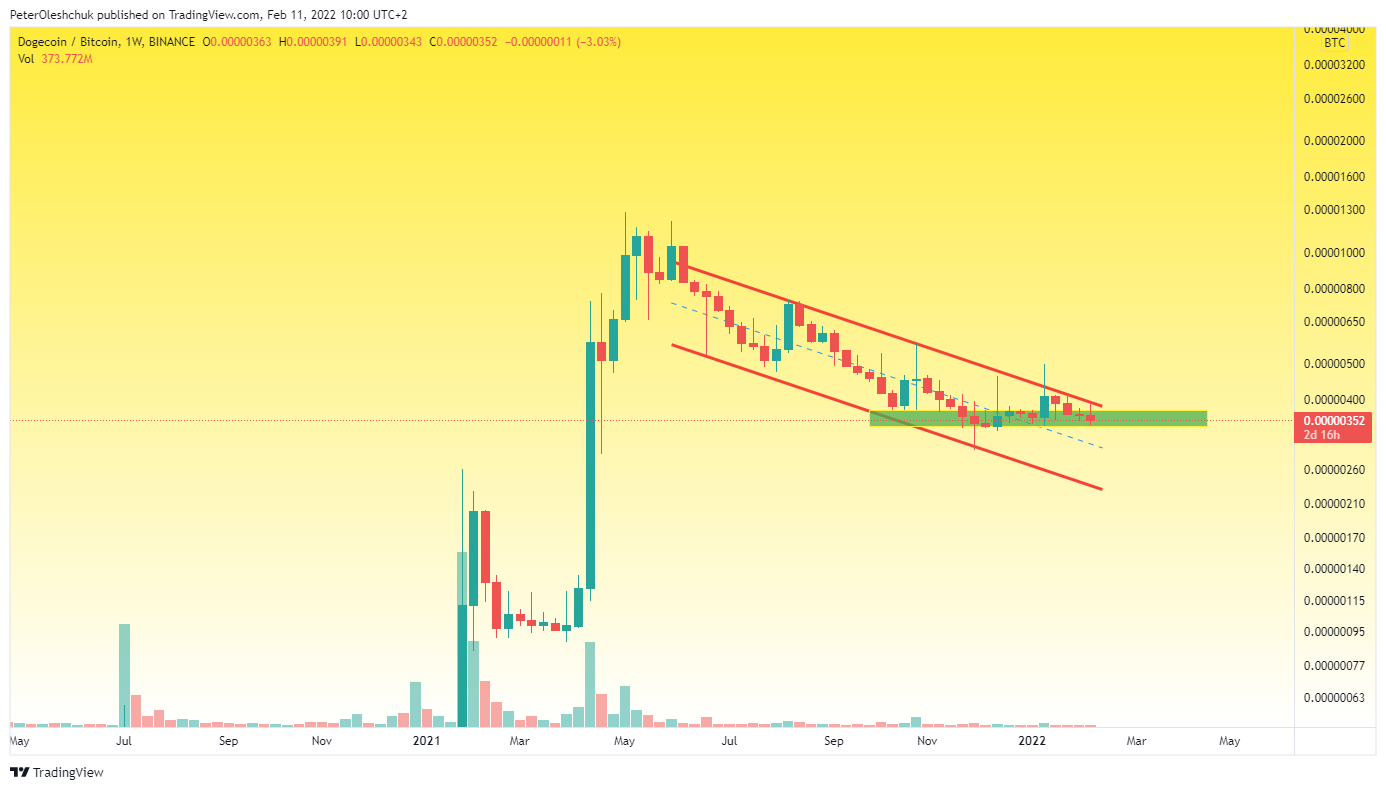 https://www.tradingview.com/x/EwRLlekL/ DOGEBTC global price chart shows that the downward trend from May 2021 is on the verge of breaking. From October 2021, sellers are unable to update local lows. Now the DOGEBTC price is moving near the upper trend line of the fall channel. Given the interest of buyers in the range of 0.00000367, we can conclude that the minimum price rebound is highly probable. The first main target is the mark 0.00000857. However, given the DOGEBTC correction time, we do not rule out the possibility that the impulse may be much stronger.
---