The trading week on the BTC market ended without any sharp movements, surprises, and provocations. Although there were many chances for activity. For example, the expiration of the Bitcoin futures market could provoke an active price movement. Or the closing of the monthly candle on Sunday could have sharply lowered the BTC price, hinting at the continuation of the global correction of the cryptocurrency market.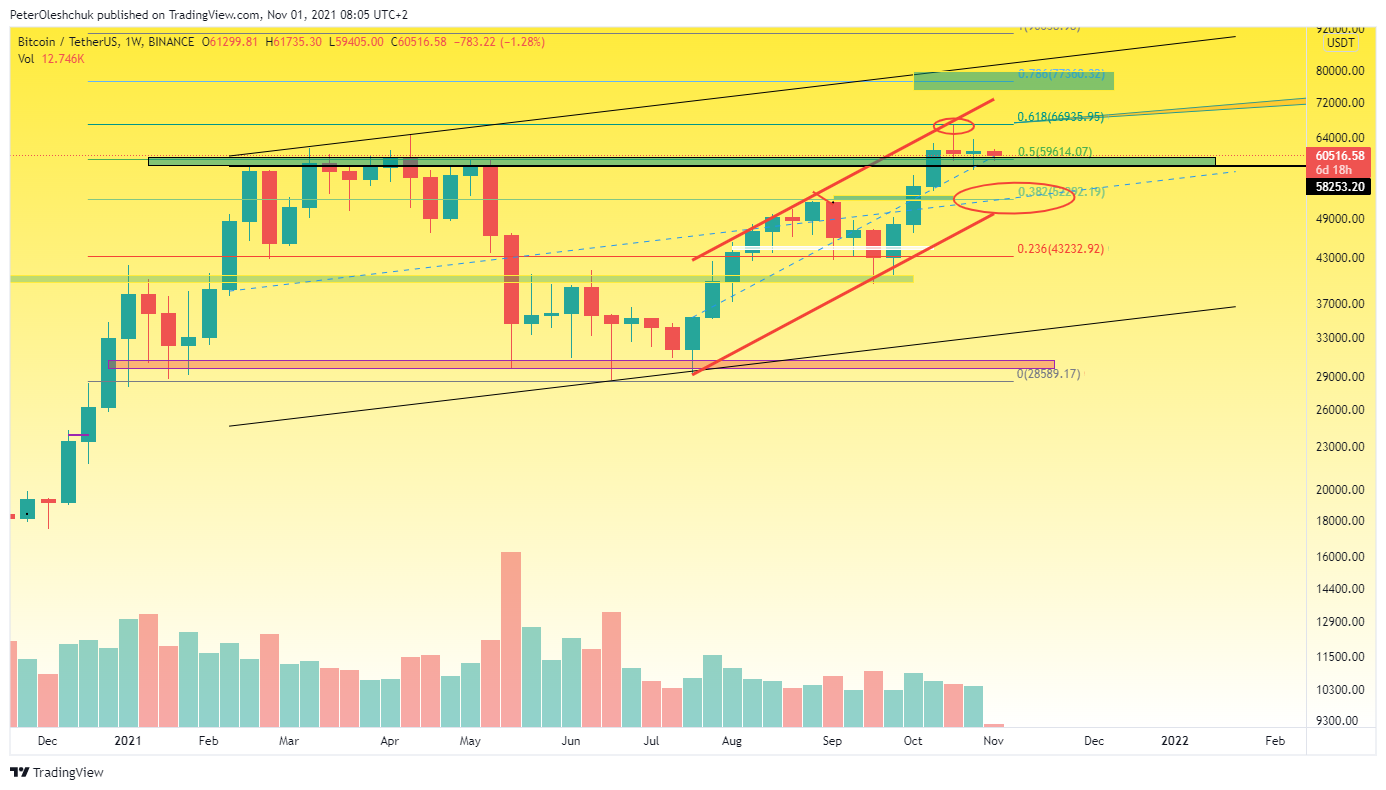 https://www.tradingview.com/x/EEkHyx0m/
In return, however, we see that the BTC weekly candle closed above the $58,000-$60,000 range. This is the third weekly candle, which buyers manage to control, repelling all attacks of sellers. Therefore, the trading week of 1 November may be the last week of testing buyers for strength before a new growth wave. Trading volumes in the Bitcoin market for the previous week were average. This fact shows that buyers are not ready to form a strong downward trend, so at best, sellers may continue consolidation and keep the upper limit at around $63,700.
BTC Buyers Successfully Closed Trading in October
Apart from the weekly candle, we can't help but show you how the monthly candle closed.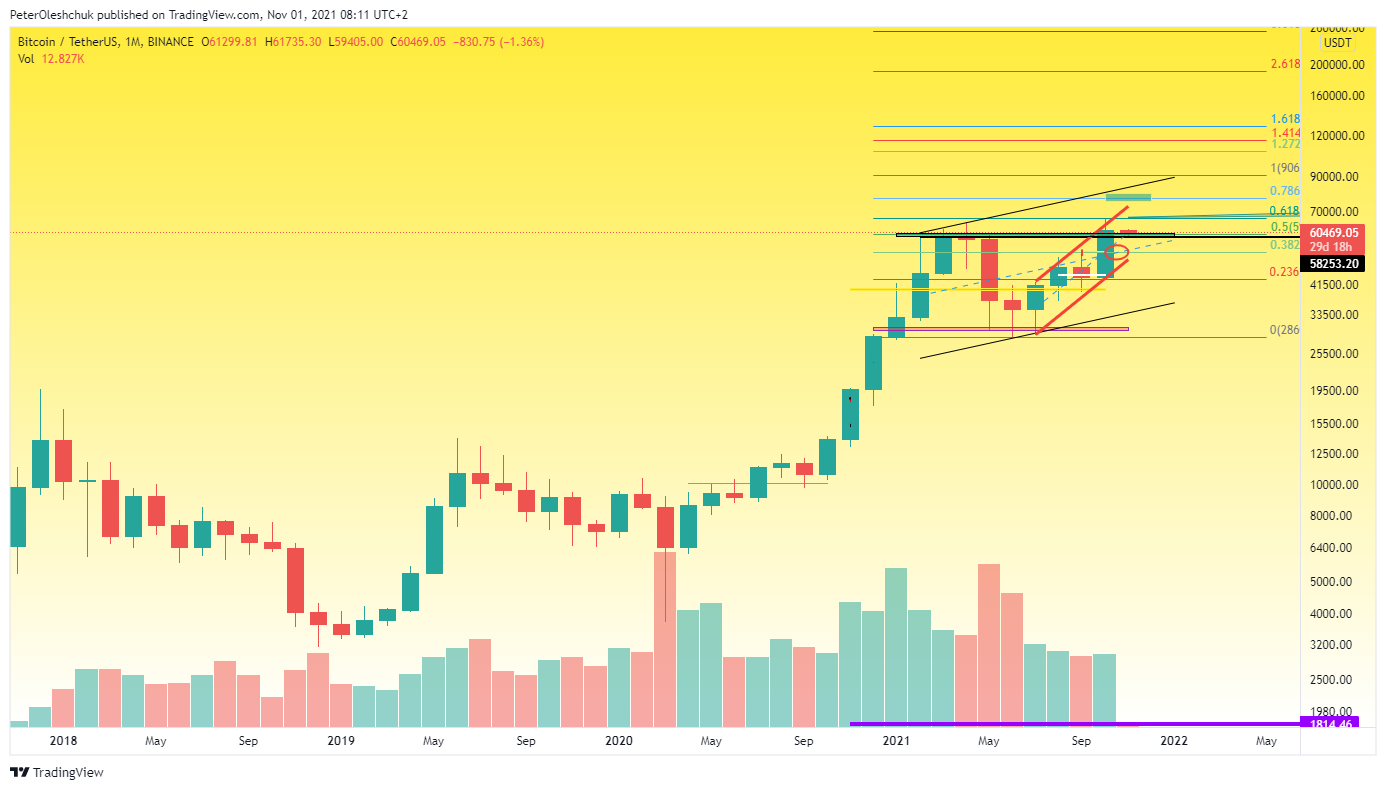 https://www.tradingview.com/x/MIoix2r7/
As we can see in the chart, the month of October buyers closed perfectly for continued growth. Although the closing price of the monthly candle is below the historical high, its size is still impressive. The worst-case scenario for buyers at the moment is a loss from the controlled range of $58,000-$60,000 and a test of $52,000-$53,000. In this case, the growth wave will be slightly delayed in time, but the trend will continue.
Bitcoin Technical Analysis in the Daily Timeframe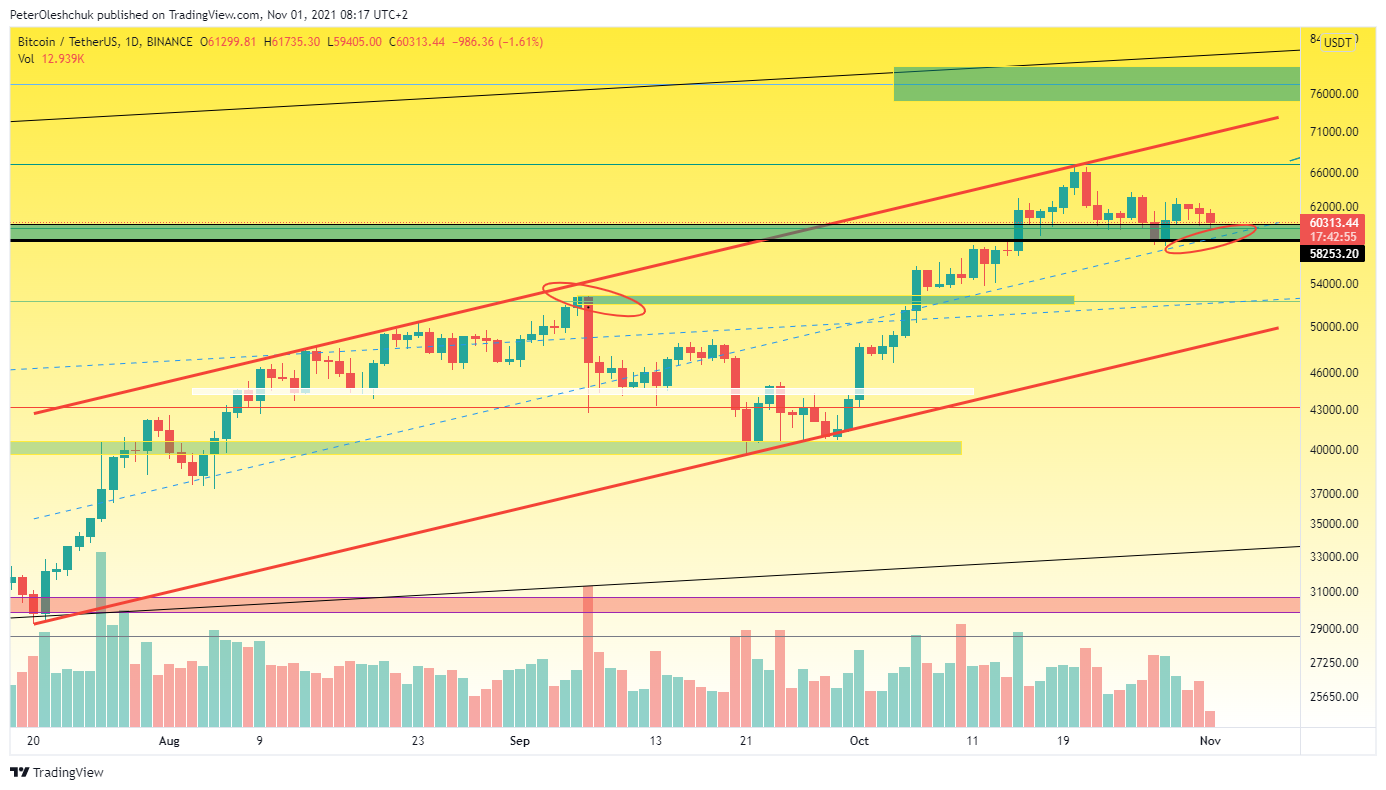 https://www.tradingview.com/x/wz8HD8b5/
Analyzing the BTC price movements chart on the daily timeframe, we see that sellers have become more active over the last three days. However, by reducing the Bitcoin price by 3% in three days, sellers managed to close even one daily candle of buyers. This fact indicates a clear weakness of sellers in this price range. While the $58,000 mark is under the control of buyers, our main scenario is continued growth to $77,000. The critical point of this scenario is around $67,000.
The Bitcoin Dominance May Continue to Decline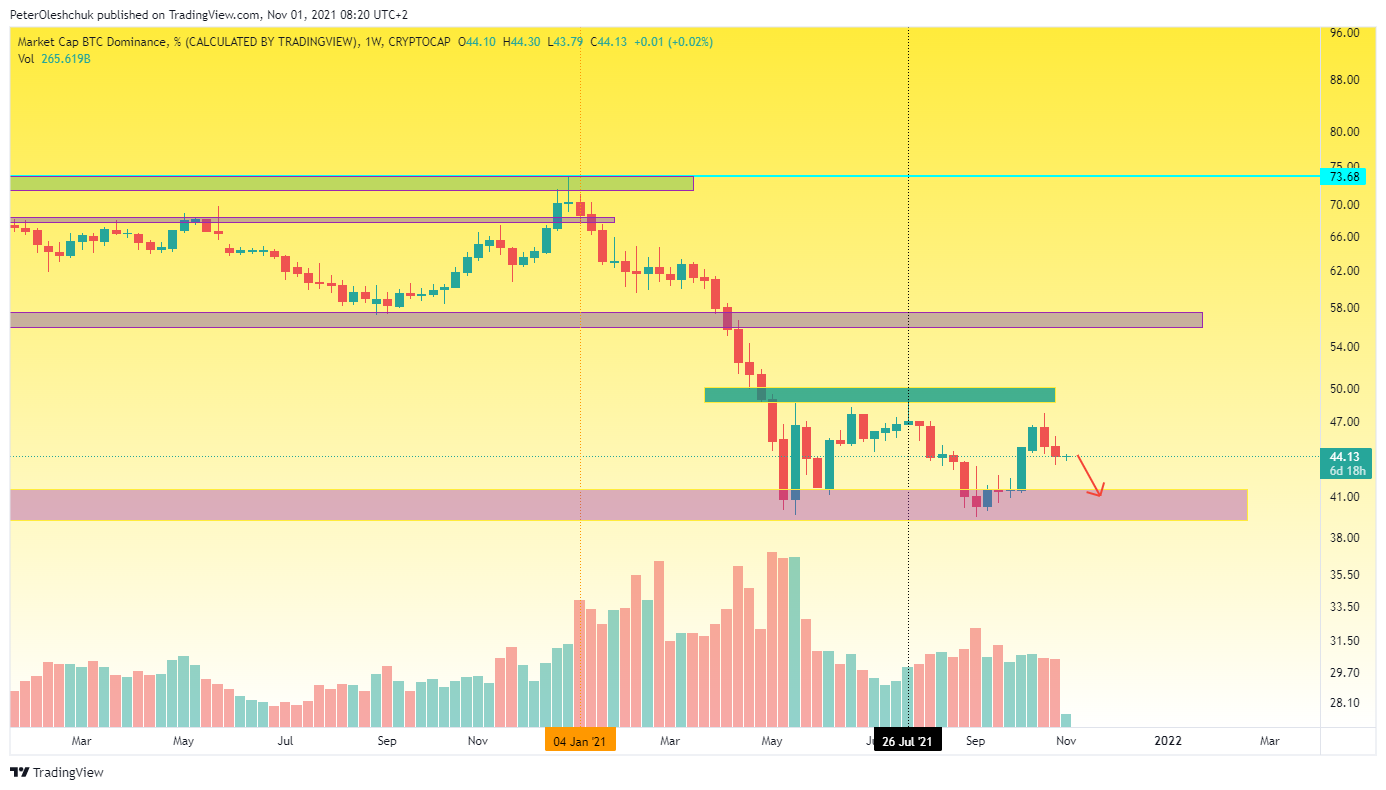 https://www.tradingview.com/x/5FFAu81Q/
For the second week in a row, BTC dominance has been steadily declining, allowing other cryptocurrencies to breathe. While the Bitcoin price is in consolidation, some cryptocurrencies have shot at 100% (CHZ for example). Continuation of the BTC dominance declining trend will contribute to the development of the altcoin market. Instead, the Bitcoin price at best will continue to be in consolidation above $58,000. In the worst case, the completion of the BTC correction will take place in the range of $52,000-$53,000.