---
Ethereum Layer 2 projects have been gaining traction and usage lately, due to the rising fees and transaction times on the settlement. So, how can you take advantage of the fact and near certainty of their rise? What are the top 5 Ethereum Layer 2 projects for lucrative investments by market cap?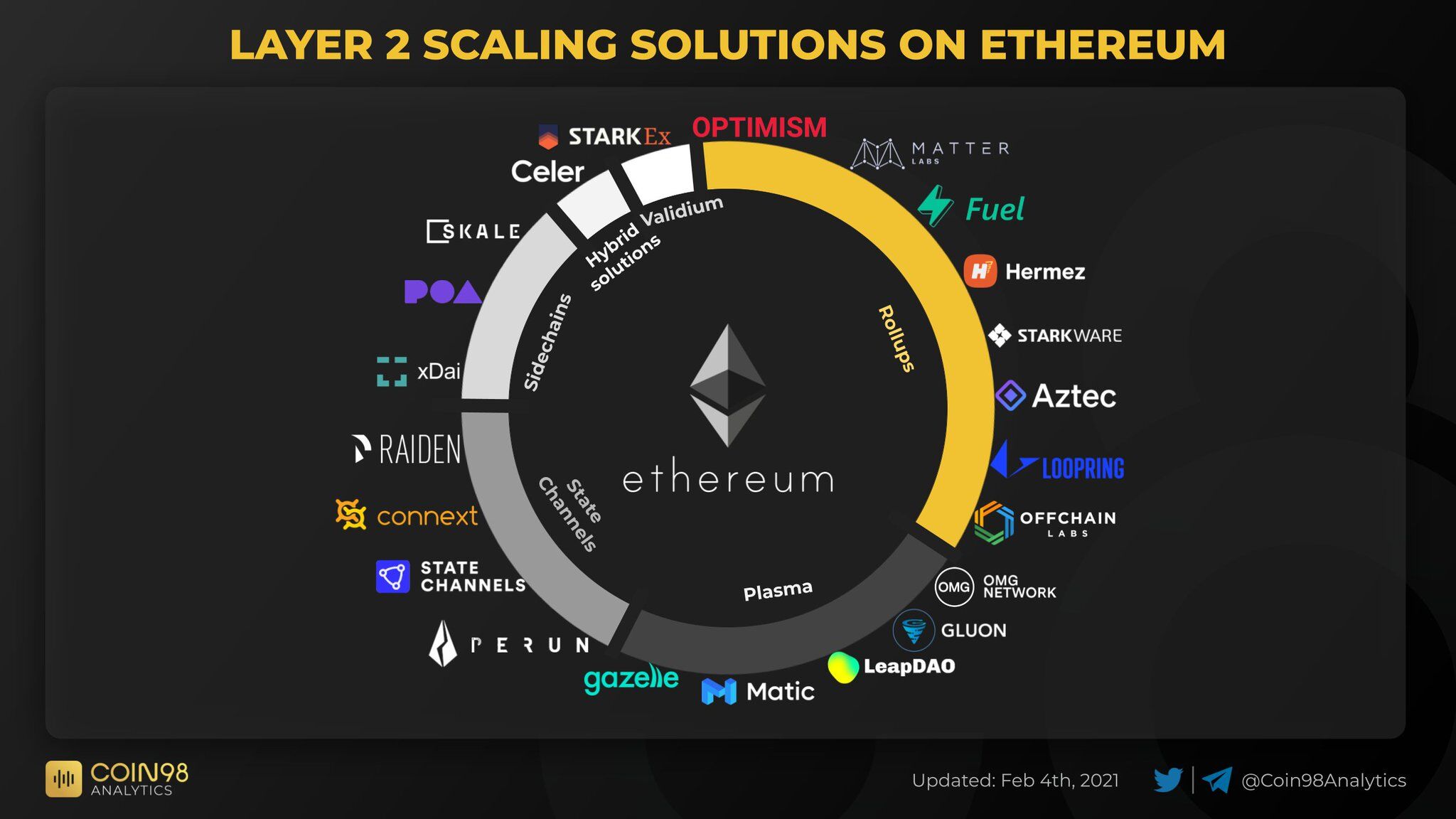 #1 Polygon (MATIC) – $10.7B Market Cap
Polygon (formerly Matic) is a Layer 2 solution powering Ethereum scaling and infrastructure development. The great thing about Polygon is that it's already used by many projects like Sushiswap, Aavegotchi, Chain Games, Quickswap etc.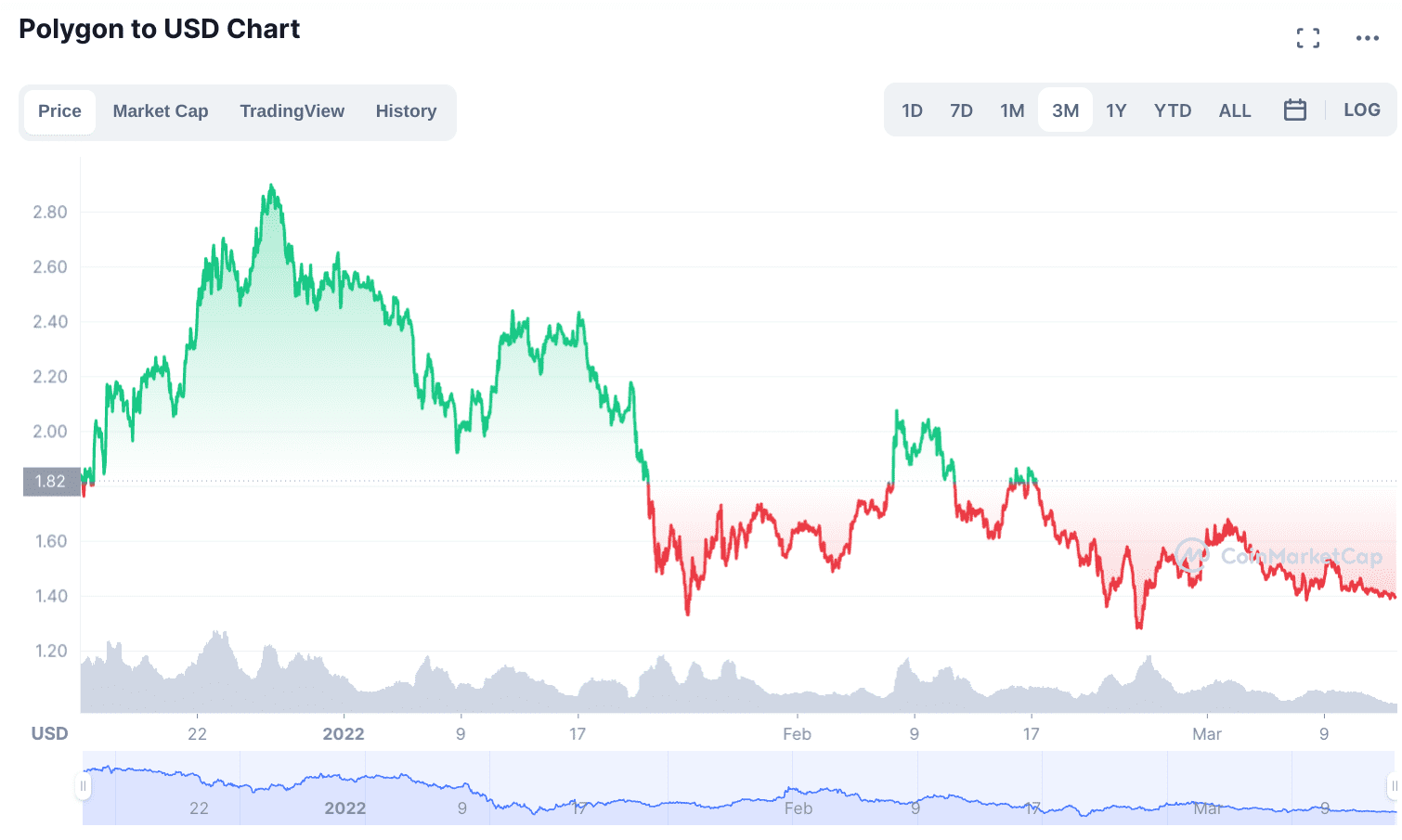 This is significantly higher than the 14 transactions per second Ethereum mainnet itself can achieve. Polygon's token MATIC token is now listed on Coinbase. Therefore, it's the first entry in our top 5 Ethereum layer 2 projects list.
—–> Click here to Buy MATIC <—–
#2 Loopring (LRC) – $933M Market Cap
This Layer 2 scaling solution for the Ethereum network features a payment/transfer facility and decentralized exchange (DEX). LRC is the native token. The team has developed zkRollups, which is used to power the Loopring exchange.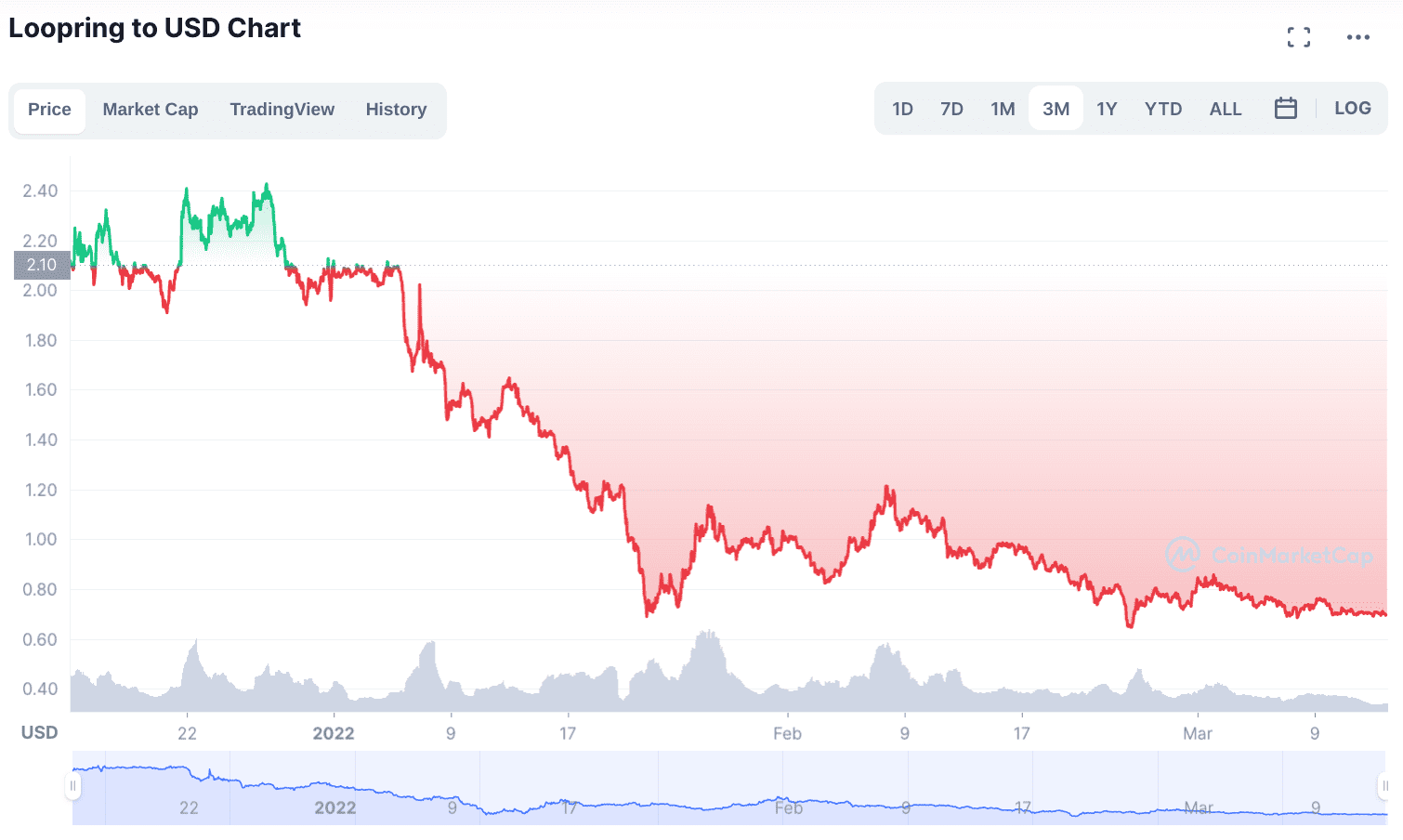 Using the Loopring Pay facility, users can send and receive Ethereum (ETH) or Ethereum based assets, instantly and for free. The zkRollup scales Ethereum 1000x over its nominal capacity by transferring most processing on another chain.
—–> Click here to Buy LRC <—–
#3 OMG Network (OMG) – $567.8M Market Cap
OMG Network is a Plasma-based Layer 2 scaling solution, which scales the Ethereum blockchain to thousands of TPS. It reduces the fees by an estimated 1/3rd, compared to before, all while maintaining Ethereum's security.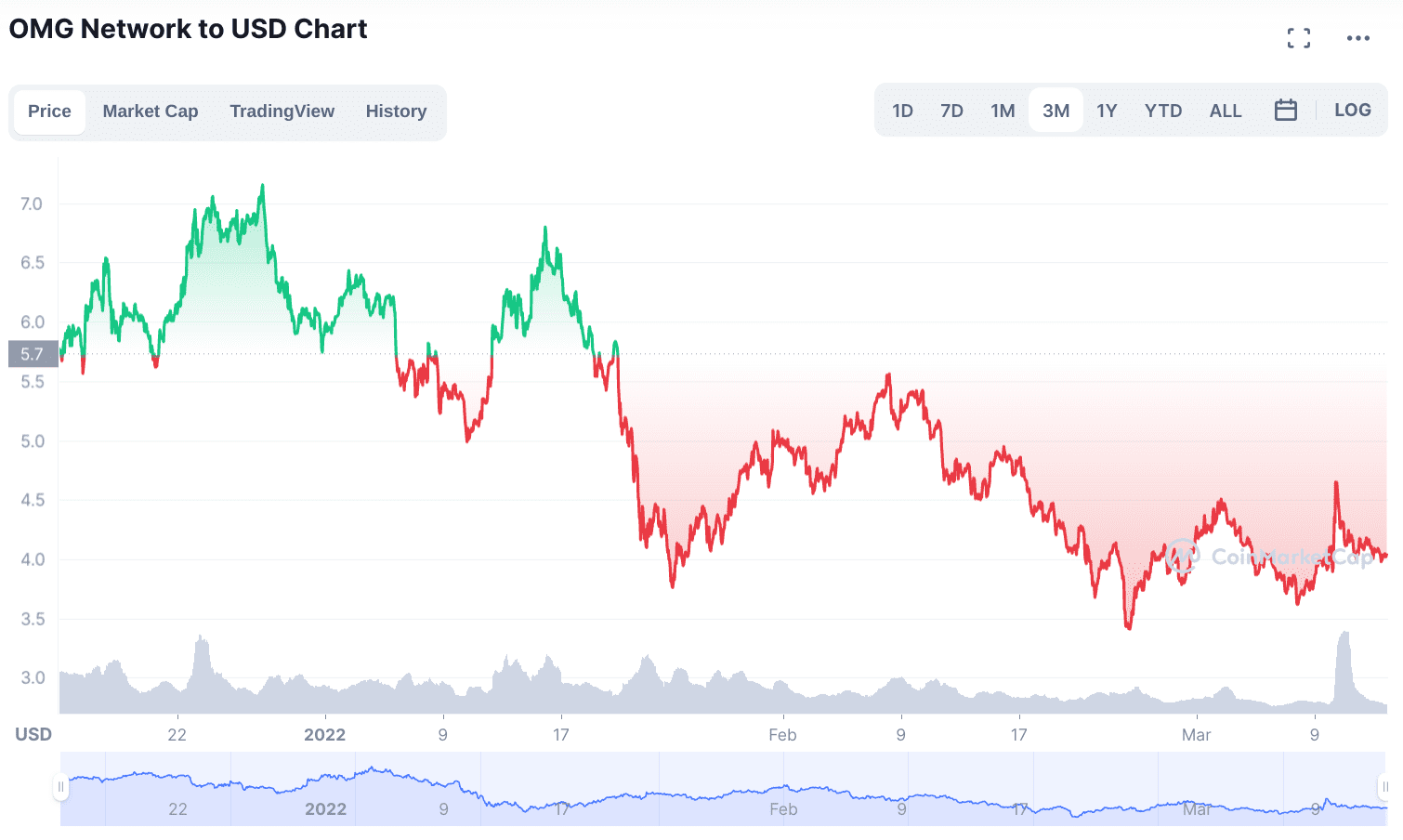 The native token is OMG. This scaling solution is fast, trustless, oriented for borderless financial services, instantly settled, low fees, and enterprise-grade.
—–> Click here to Buy OMG <—–
#4 Skale (SKL) – $379M Market Cap
SKALE network is an open-source security and execution Ethereum Layer 2 scaling solution, which relies on elastic side chains to divert processing off the mainnet.
It consists of high-performance side chains executing sub-second block times, running up to 2,000 TPS per chain. Skale can support full-state smart contracts, decentralized storage, execute Rollups, and machine learning in EVM.
They offer speed/functionality without compromising security or decentralization. It can support thousand of thousands of independent blockchains of all subtypes.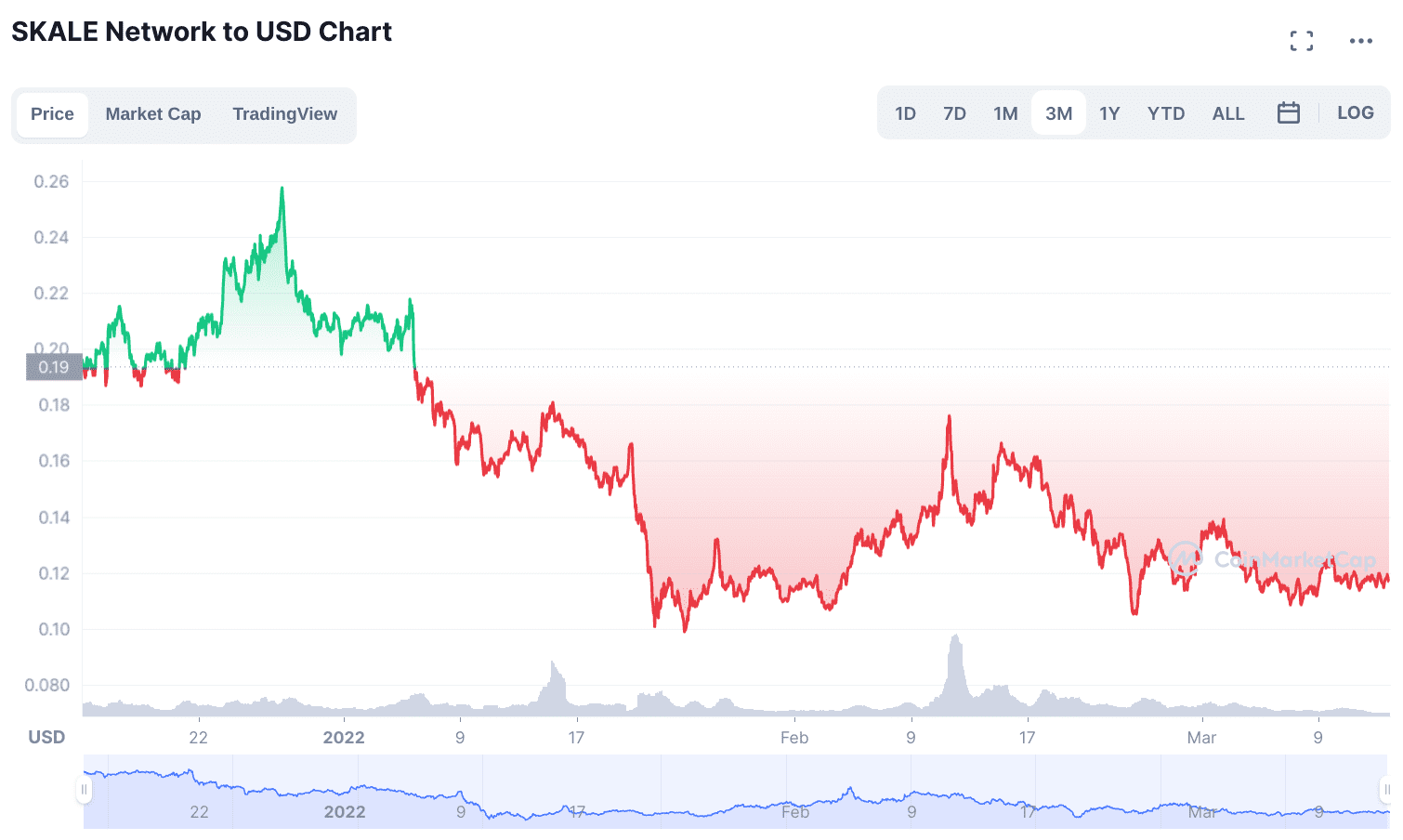 It has full compatibility with Solidity and thus the Ethereum ecosystem. It is a collusion-resistant leaderless network with mathematically provable secure ABBA-based consensus.
—–> Click here to Buy SKALE <—–
#5 ZKSwap (ZKS) – $20.4M Market Cap
The ZKSwap is a Layer 2 scaling solution, specifically an automated market maker (AMM) type decentralized exchange (DEX) powered by zkRollup technology. Developed by L2Lab, it has already launched on Ethereum mainnet.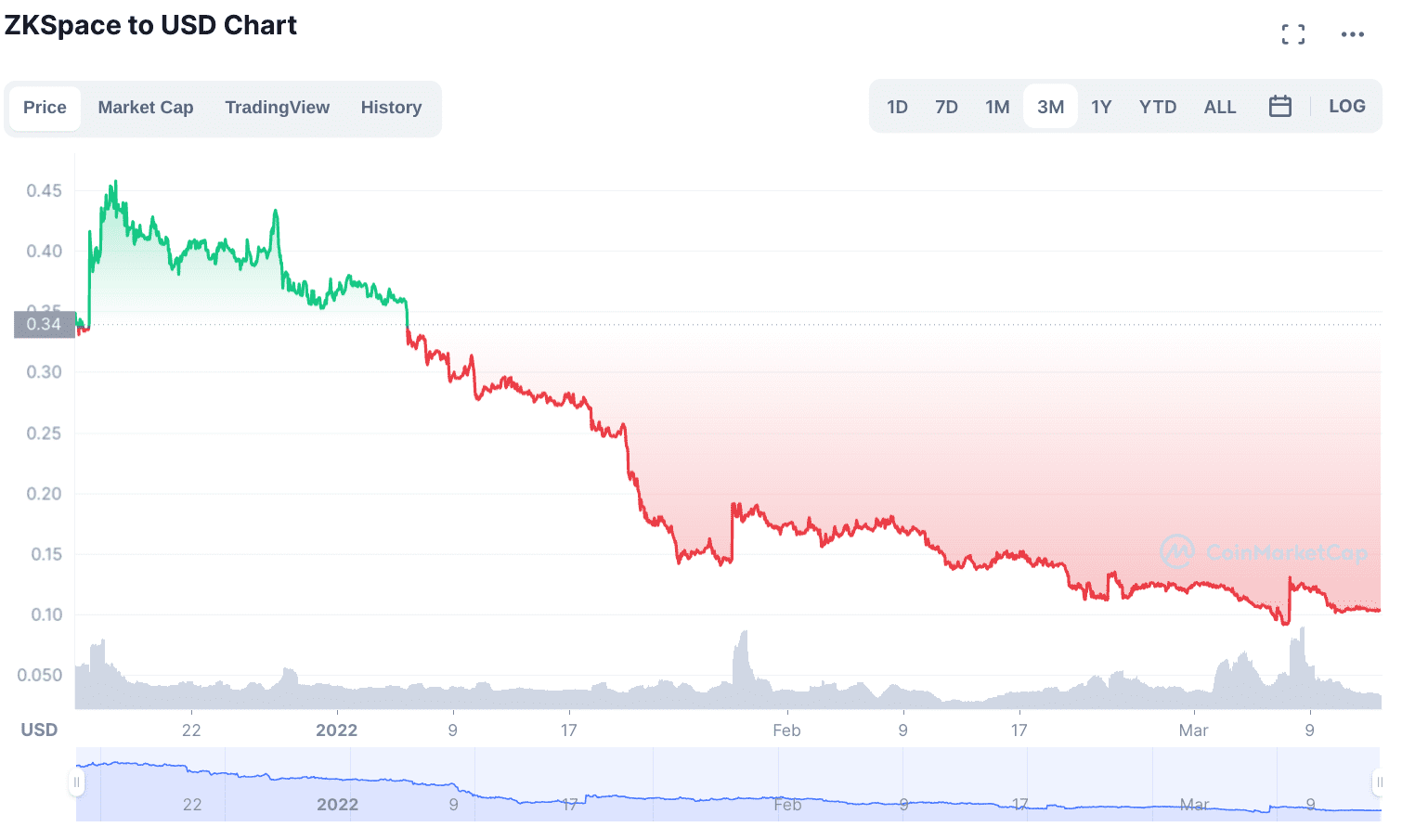 It transfers all tokens to Layer 2 and guarantees consistency by continuously generating zero-knowledge proofs. It allows exchanges to execute swaps with zero gas fees and unlimited scalability.
—–> Click here to Buy ZKS <—–
Why Top 5 Ethereum Layer 2 Projects Will Likely Rise?
It's a hugely lucrative market. Considering that the Ethereum block space is the most expensive and the scaling demand is at all-time high. It means that L2 projects are going to have a field day ahead with the increasing integrations and maturity of infrastructure around them.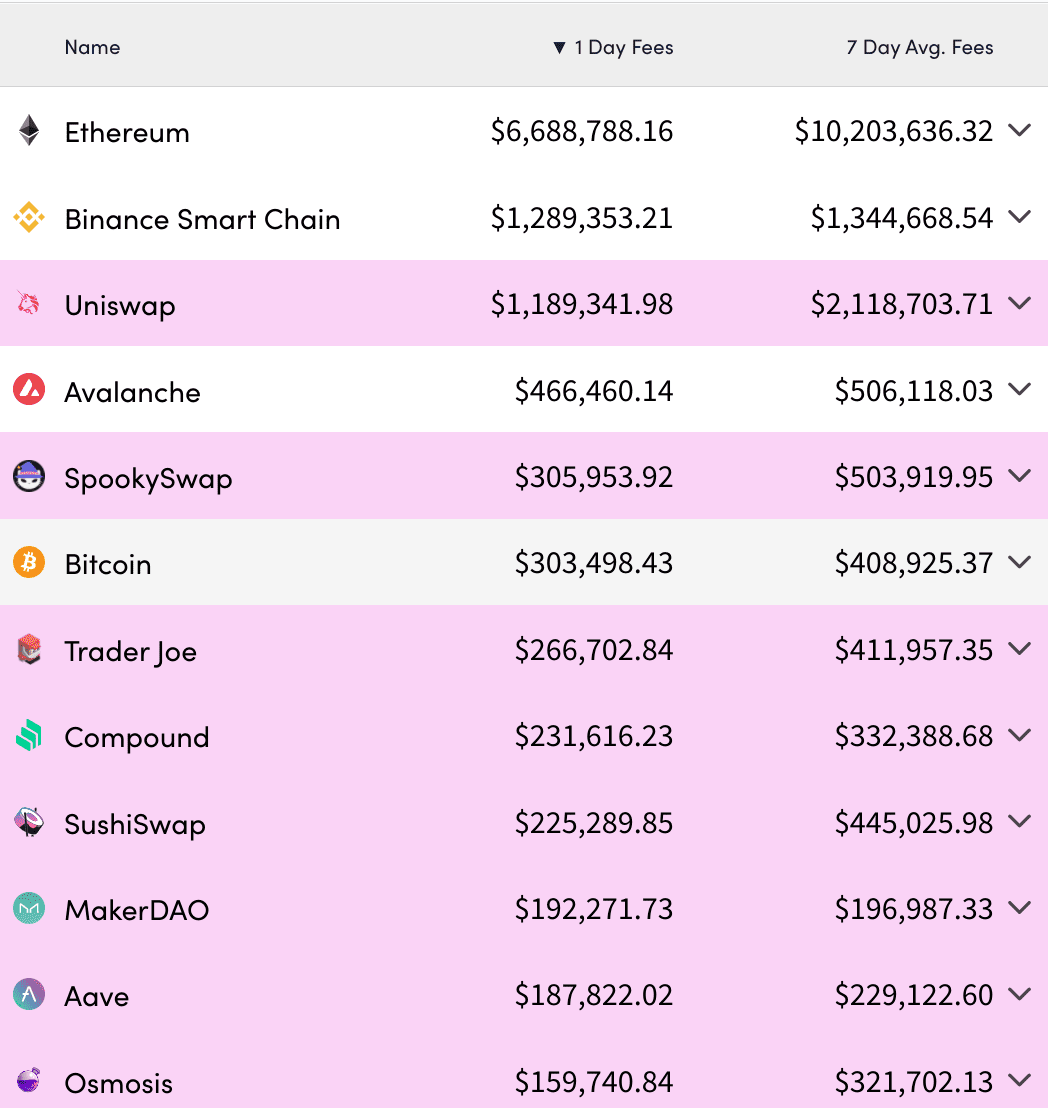 About Layer 2 Solutions
The Layer 2 scaling solutions are decentralized protocols that increase the processing capacity of a blockchain (hence scaling) and as a result, relieve congestion on the network.
They work by delegating the network processing "off-chain" to their own chain, processing it there, before settling the final balances on the base layer mainnet.
---