---
The crypto fear and greed index which measures both BTC and ETH is already in greed territory at a current value of 73. Although we've been seeing higher values for the fear and greed index, there's been more demand for ETH compared to BTC as we'll soon see on the ETHBTC chart below.
Ethereum Price Prediction: ETHBTC Monthly Chart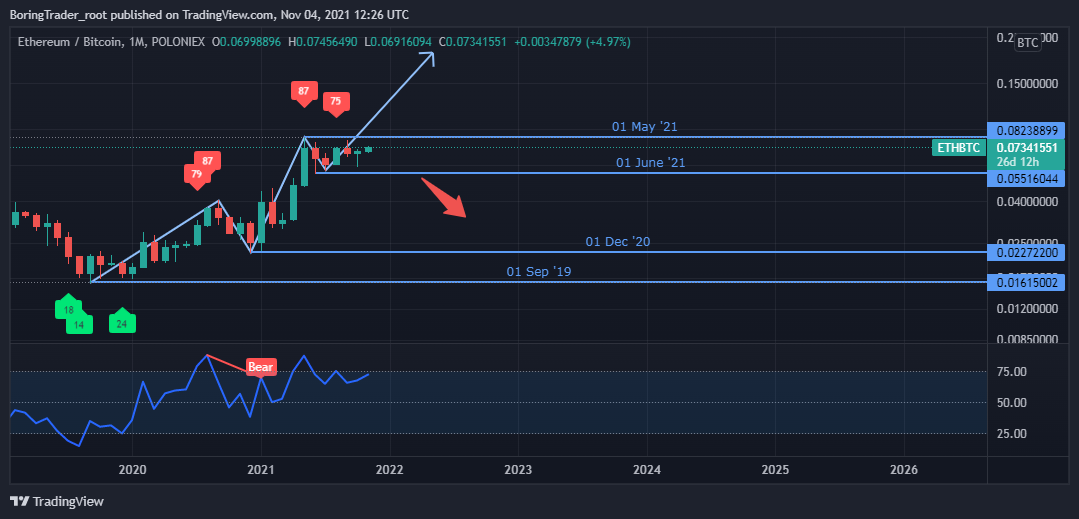 The ETHBTC charts reveal an increase in demand for ETH compared to Bitcoin BTC with higher RSI readings represented as red labels on the above chart.
Ethereum ETH shows a tremendous likelihood of surging beyond the freshly minted price high following the Altair upgrade that leads to the ETH2.0 PoS-proof of stake network.

Predictions from Goldman Sachs project an 80% price surge for ETH in the coming 2 months to attain the 8000.00 USD mark.

The global bank also mentioned that it is unlikely for central banks to allow a continuous and sharply rising inflation. However, the token could see a prolonged market top if it continues to follow inflation expectations.
Read on as we identify the significant support, resistance levels, and chart patterns that drive the ETHUSDT exchange rates.
Ethereum Price Prediction: ETHUSDT Weekly Chart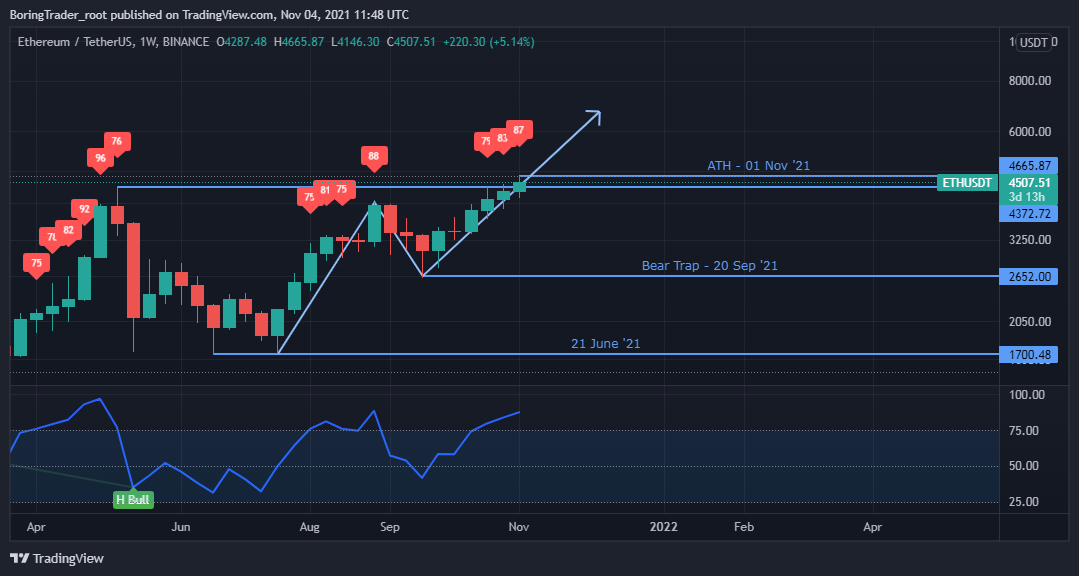 Ethereum ETH resumes the uptrend following a bear-trap candlestick formation on 20 September '21 and higher RSI values above level-75 on 18 October '21.
The current RSI reading below level-88 suggests a bearish divergence, however, a higher RSI value that's greater than level-88 would cancel out the bearish divergence signal and confirm higher ETH prices into the last part of Q4 '21.
Ethereum Price Prediction: ETHUSDT Daily Chart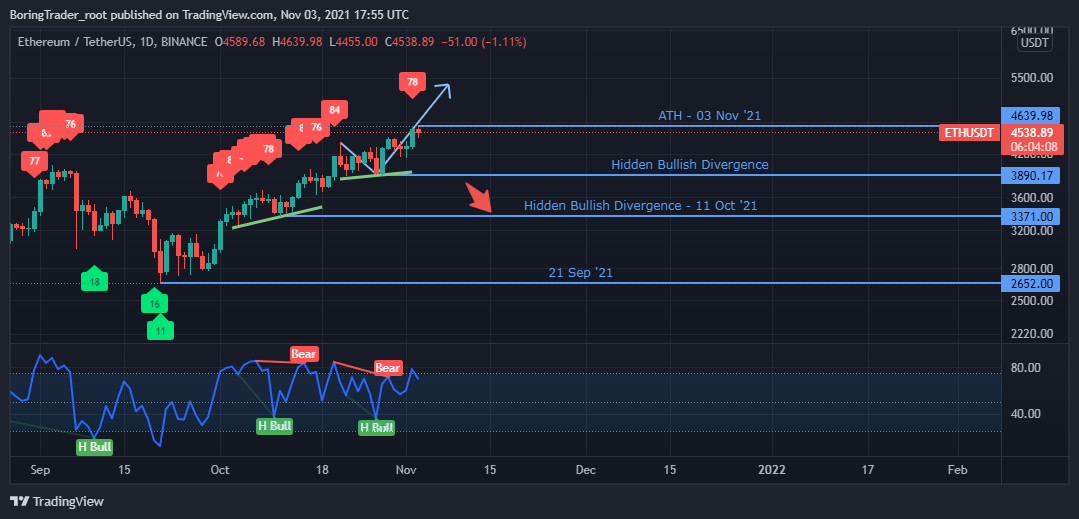 Hidden bullish divergence signals setting supports at $3890.17 and $3371.00 in addition to higher RSI values above level-25 shows a clear uptrend for the ETHUSDT on the daily time frame.
Although there's currently no sign of bearish control above, a price close below the $3890.17 support could hint at a slowing uptrend.
Let's move down to the 4HR time frame.
Ethereum Price Prediction: ETHUSDT 4 Hr Chart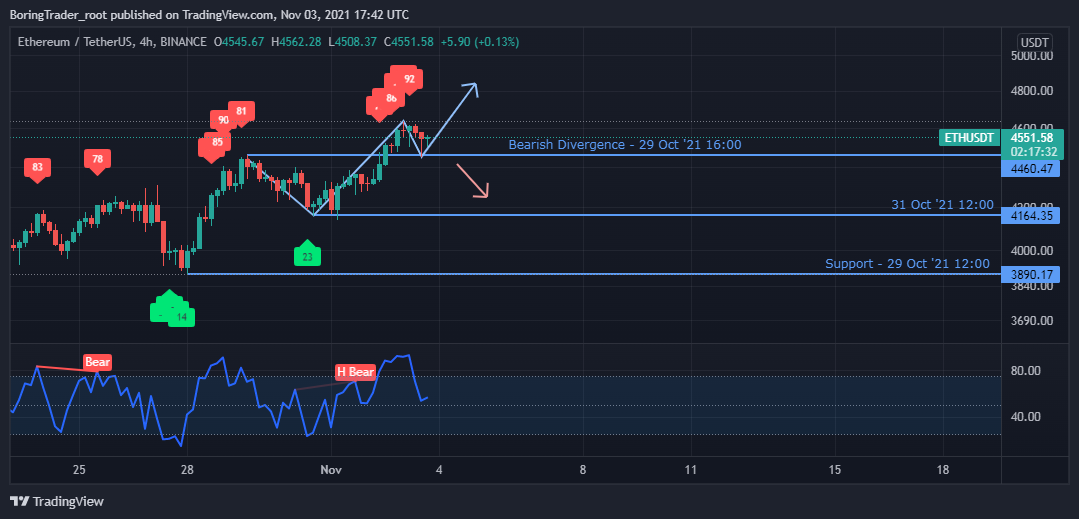 The intraday 4HR time frame suggests a hidden bullish divergence as the RSI already prints lower values compared to higher prices. 
We anticipate a price hike beyond the recent all-time high from the intraday level in the same direction as the higher time frames.
We'll be more cautious with our ETHUSDT long position once the fear and greed index enters extreme greed levels above 76.
---